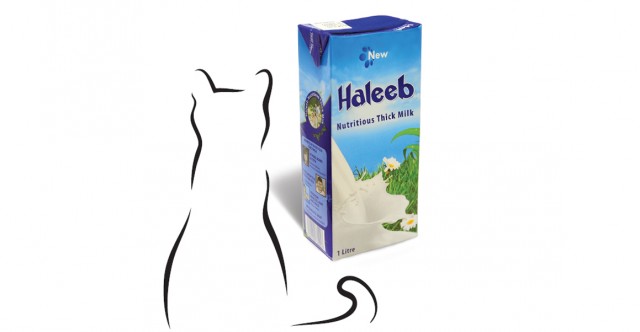 ---
KARACHI: The Almarai Company, Saudi Arabia's largest producer of packaged dairy products, is looking to enter the Pakistani market and is likely to do so through an acquisition, according to people familiar with the matter.

Haleeb Foods, a Lahorebased dairy company, is being stated as the Saudi giant's target. Haleeb Foods, however, has denied rumours that it is being acquired and the CFO stated that he expected the company to survive as an independent entity. "There have been no discussions of an acquisition at the management level," said Arif Ktchlew, chief financial officer of Haleeb Foods. Almarai was established in 1976 as a partnership between the Irish agrifood investor Alastair McGuckian and his brother Paddy, and Prince Sultan bin Mohammed bin Saud Al Kabeer of Saudi Arabia.

The company invests in dairy products such as milk, cheese, cream and yoghurt. In addition, it also has its own lines of fruit juices as well as other food products. The Riyadh-based company went public in 2005, listing on the Tadawul, the largest stock exchange in the Middle East. The company earned a net income of 1.1 billion Saudi riyals ($292 million) in the year ended December 31, 2009. As of Wednesday's close, the company had a market capitalisation of SAR 22.1 billion ($5.9 billion). It is not yet known what price Almarai is offering for Haleeb, which is an unlisted company, or even if the discussions have progressed to the stage where a price would be discussed.

However, according to sources familiar with the matter, Haleeb turned down an acquisition bid from South Korea's Lotte Group earlier in the year, suggesting that negotiations with Almarai had progressed to a point where the company was confident of a deal. Lotte Group did not confirm any bids for specific companies, but in an earlier interview, Adnan Samdani, head of corporate strategy at Lotte Pakistan, acknowledged that the firm was looking for companies that were "available for acquisition" in the food sector.

Sources familiar with Almarai's pending transaction say that the company is looking to invest as much as $500 million in Pakistan's food and dairy sector. The move comes against the backdrop of governments from the Middle East looking to acquire large tracts of agricultural land in Pakistan to secure their food supply. It is not clear if this investment is part of the Saudi government's efforts or if it is a purely private transaction.

Almarai's management could not be reached for comment. Should the transaction go through, Almarai will be the second foreign company to enter the Pakistani dairy sector after the Swiss food giant, Nestle, which acquired Milkpak in 1988. Nestle had also made a Rs6 billion bid for Haleeb Foods, but the company declined to sell at the time.

Published in the Express Tribune, May 22nd, 2010.
COMMENTS (10)
Comments are moderated and generally will be posted if they are on-topic and not abusive.
For more information, please see our Comments FAQ