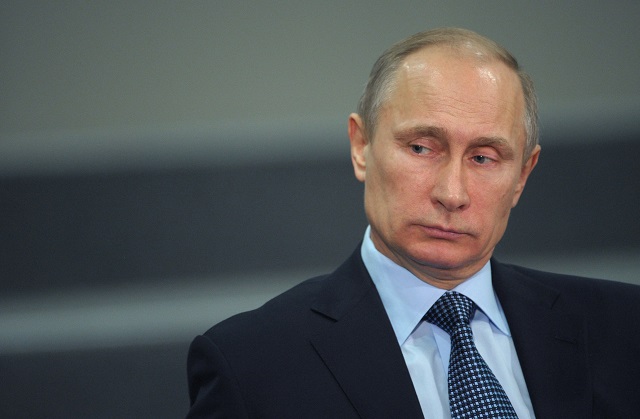 ---
ISLAMABAD: Authorities sitting in the corridors of power in both Islamabad and Rawalpindi already knew that the Afghan strategy the Trump administration was crafting would target Pakistan. However, even they were not expecting Trump to single out and threaten Pakistan.

The unprecedented broadside launched by President Donald Trump in his August 21 speech left Pakistan reeling and compelled it to approach its allies in order to punch back.

One of the first countries that came to Pakistan's aid was Russia, which expressed its reservations over the new US Afghan strategy. In addition, Moscow warned Washington that 'putting pressure on Pakistan' could seriously destabilise the region and result in negative consequences for Afghanistan.

Trump's Afghan strategy: Diplomatic push yielded regional consensus: FO

A day earlier, China had issued a similar statement, but that was inevitable given its longstanding strategic ties with Pakistan.

The big takeaway from Pakistan's diplomatic initiative was to elicit instant support from Russia, said a senior foreign office official, who gave a rare insight into how Islamabad managed to take Moscow on board.

The official, who agreed to speak on condition of anonymity, told The Express Tribune that Pakistan approached Russia immediately after Trump made his Afghan strategy speech.

"We informed them (Russia) through diplomatic channels that Pakistan needs their support at this critical juncture," the official revealed.

On Pakistan request, Russia agreed to show solidarity with Islamabad. The official's account reveals an unprecedented level of cooperation between two countries which had remained rivals at the peak of the cold war.

Afghan strategy: Trump issued statement in haste, says NA Speaker

Within two days of Trump unveiling his Afghan roadmap, Russian Presidential Envoy to Afghanistan Zamir Kabulov termed Pakistan "a key regional player to negotiate with".

Kabulov added that putting pressure [on Pakistan] may seriously destabilise the regional security situation and result in negative consequences for Afghanistan.

"This is just a start. You would see more such manoeuvres in the coming weeks," the official said while claiming that contrary to public perception, Pakistan was not sitting idle amid the evolving regional situation.

Pakistan has already launched a diplomatic push to seek regional consensus on the Afghan endgame. For this, Foreign Minister Khawaja Asif travelled to China, Iran and Turkey.

Trump's Afghan strategy doomed to fail, says PM Abbasi

According to the foreign office spokesperson, those visits yielded 'positive results' as consensus had been achieved that solution to Afghan's lingering conflict could only be found through political processes and not through the use of force.

As part of the diplomatic outreach, the foreign minister is scheduled to meet his Russian counterpart on the sidelines of the UN General Assembly session this week.

Relations between Islamabad and Moscow have seen steady growth in recent years.

The two countries buried their cold war era differences and now have been recalibrated their options in view of the ever-changing geopolitical situation as well as new alignments in the region.