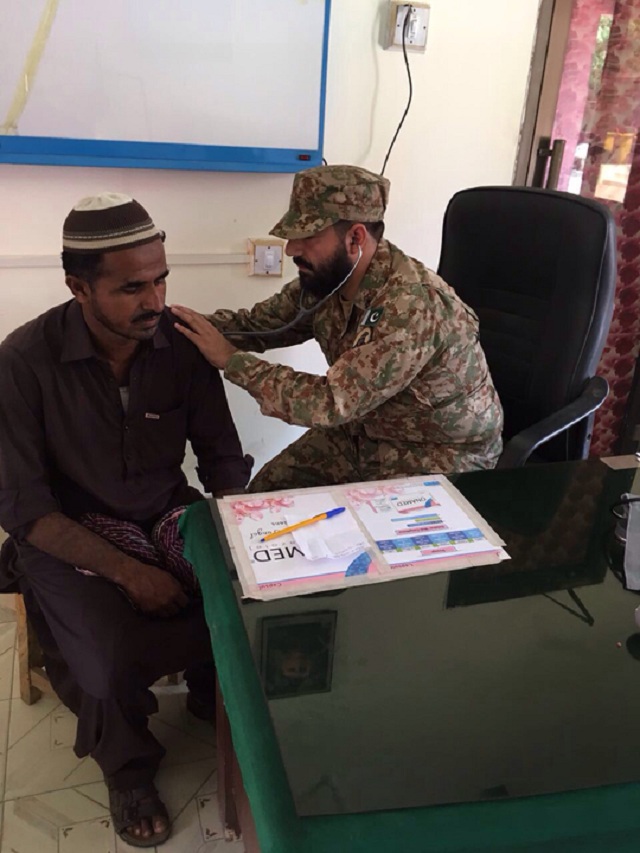 ---
Pakistan Army has set up relief camps in the drought-hit region of Tharparkar, the Inter-Services Public Relations (ISPR) said on Thursday.

While army teams comprise specialist physicians, medical and food supplies have been brought in for the affected local population which include mothers and malnourished children.

According to the military's media wing, so far 600 patients have been dispensed aid.

Twenty-one minor surgeries have been carried out as well, the ISPR said, adding that aid camps will be put in place for the next few weeks and then repeated periodically.

District Tharparkar continually is affected by drought every year, which leads to humanitarian crisis with children being the worst affected.