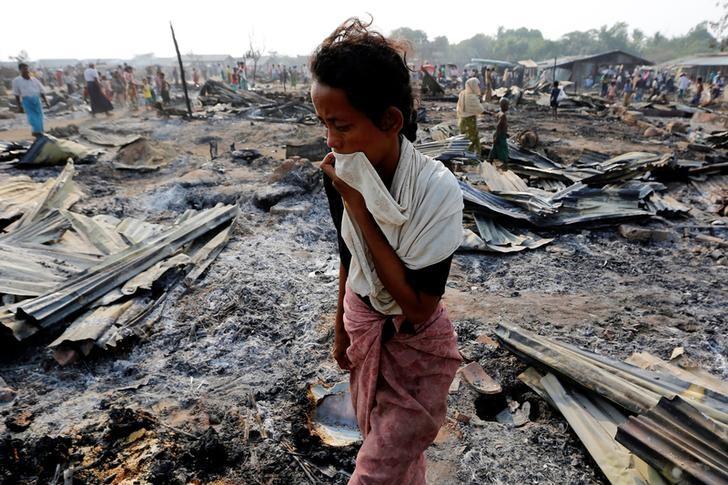 ---
The Senate has unanimously passed a resolution condemning the atrocities being committed on Rohingya Muslims in Myanmar, and calling upon the government to immediately take up the matter with UN secretary general.

The resolution, moved by Leader of the House Raja Zafarul Haq, termed the oppression being perpetrated against Rohingya Muslims on the behest of the Myanmar government as "crimes against humanity", Radio Pakistan reported.

More than a 10,000 Rohingya Muslims have flooded into Bangladesh in the past few days following an uptick in fighting between militants and Myanmar's military in strife-torn western Rakhine state.

The impoverished region bordering Bangladesh has been a crucible of communal tensions between Muslims and Buddhists for years, with the Rohingya forced to live under apartheid-like restrictions on movement and citizenship.

The upper house of Parliament condemned the crimes and killings tantamount to genocide. It also urged the government to consider sending dispatching of relief and financial support to Rohingya Muslims.
COMMENTS (1)
Comments are moderated and generally will be posted if they are on-topic and not abusive.
For more information, please see our Comments FAQ