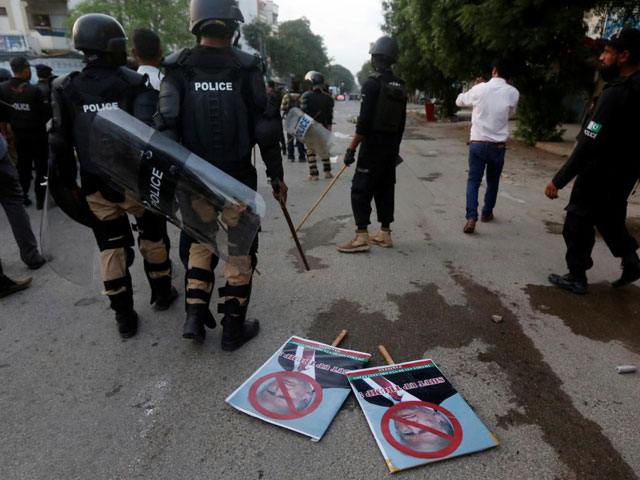 ---
At a special meeting of the Executive Council, chaired by the President Veterans of Pakistan (formerly Pakistan Ex-Servicemen Association (PESA) Lt Gen (retd) Ali Kuli Khan, the members have greatly appreciated the national spirit and unity of the people of Pakistan for coming out on the streets in massive numbers all over the country to show their anger at the new US policy for South Asia.

American leaders must realize that we have given them back much more than their dollars' worth in terms of life and material. "We are proud of our contribution for peace not only in the region but also restoring peace in many other countries as UN peace force," they added.

Senate adopts initial response to Trump's regional policy statement

They also expressed deep sorrow at the passing away of Dr Ruth Pfau.

Members highly appreciated the presence of the COAS, General Javed Bajwa, at her funeral and provision of full military honours. This shows the level of regard Pakistan's military has for people of minority community in Pakistan.

Politicians react to Trump's remarks against Pakistan over Afghan policy

The members deplored and condemned attacks on superior judiciary under different garbs. They hoped that sanity will prevail and proper constitutional and legal means shall be adopted to find solutions to grievances of different groups.
COMMENTS
Comments are moderated and generally will be posted if they are on-topic and not abusive.
For more information, please see our Comments FAQ