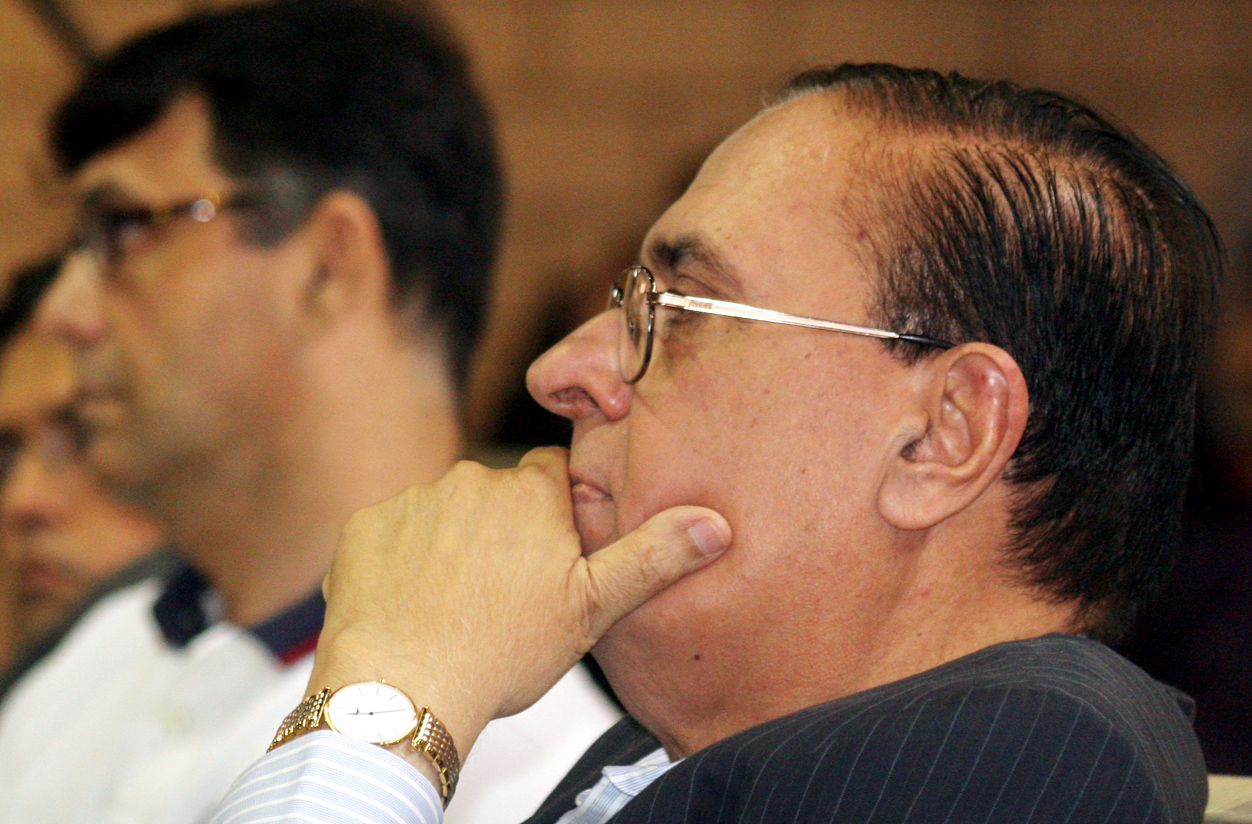 ---
KARACHI: Former federal minister for science and technology and former Higher Education Commission chairperson Dr Attaur Rahman stressed the need for technological innovation in the present era during his lecture at the Salim Habib Campus of the Barrett Hodgson University (BHU) on Tuesday.

Dr Rahman's visit was a part of the Distinguished Lecture Series organised by the BHU Teaching and Learning Centre. The lecture titled 'The Exciting World of Innovations' addressed the road that different countries had chartered out to socio-economic development.

Citing the example of Singapore, Dr Rahman pointed out that during the mid-1990s, the small city-state had overtaken the United Kingdom in its per capita income, which today rests at around $55,000 higher than many developed countries such as United States, Germany, United Kingdom and Canada. The speaker added that Singapore managed to achieve such progress despite the fact that it was not rich in terms of natural resources.

Karachi University gets a research centre for rice

The key to Singapore's success was investment in high quality education, science and technology, innovation and entrepreneurship, said Dr Rahman.  The scientist also spoke about various technological innovations which are changing the world at a rapid pace.

In his opening remarks, BHU Vice-Chancellor Dr Arif Siddiqui lauded the Dr Rahman's contribution to the higher education in Pakistan. He added that BHU laid great emphasis on continuous professional development and providing a learning environment which would help students realise their intellectual, academic and entrepreneurial potential.

Dr Rahman also visited various facilities at the campus which included instrument room, pharmaceutical chemistry lab, pharmaceutics lab, physics lab, library and sports centre. He was appreciative of BHU efforts for providing students a holistic educational experience through the set-up of a purpose-built campus.

The varsity, which is recognised by the Higher Education Commission as well as the Pakistan Engineering Council, received its charter from the Government of Sindh in May 2015. It offers programmes in the disciplines of biomedical engineering, life sciences, pharmaceutical sciences and management sciences.