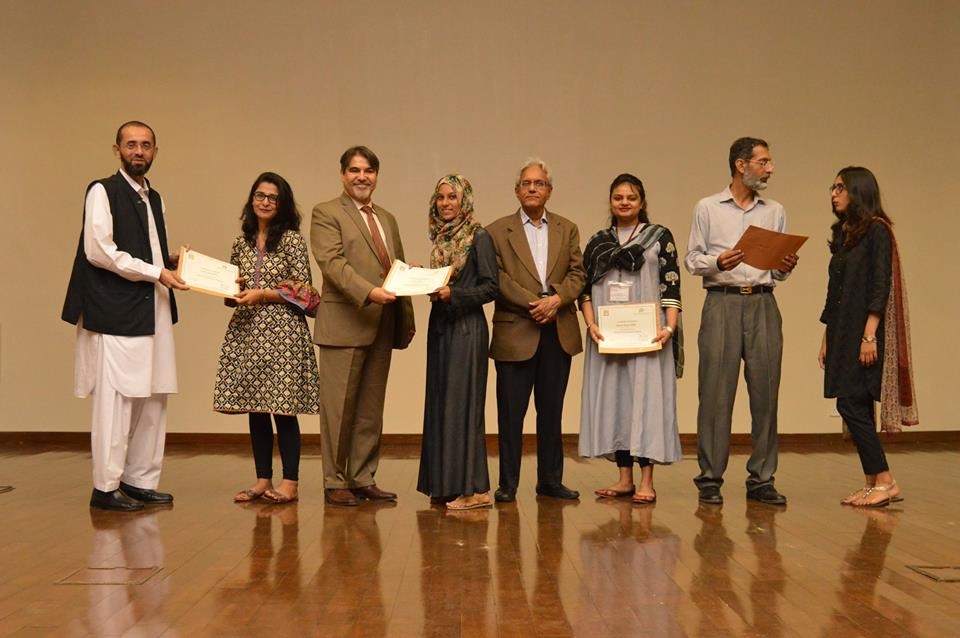 ---
KARACHI: Taking their legacy forward, The Citizens Foundation's (TCF) ambassadors, at the Institute of Business Administration (IBA) student society, have continued their mission to bring less-privileged students into main stream educational institutes. This year, 64 students from TCF have been admitted to top universities of the country, including IBA.
This was revealed at a ceremony organised on Friday by the TCF ambassador's society at IBA main campus to appreciate the efforts of IBA students and alumni who volunteered to teach these students, and to appreciate students of TCF who managed to get admissions into top universities of the country. The event was attended by IBA faculty as well as the varsity's dean, Dr Farrukh Iqbal, and senior members from TCF including, vice president (outcomes) Riaz Kamlani and Nadeem Hussain, member-governing body of TCF Alumni Development Programme (ADP).

Educating the poor for a better Pakistan

Ten ambassadors and 50 student volunteers from the society helped underprivileged students make it to IBA, Shaheed Zulfikar Ali Bhutto Institute of Science and Technology, Ghulam Ishaq Khan Institute of Engineering Sciences and Technology, and other universities. The society is volunteering since its establishment at IBA in 2013.
The ADP's team of volunteers mentor TCF alumni and guide them through the application process while convincing university management to drop the application fees for such underprivileged children.

Extremism and education in Pakistan

Hussain himself was a TCF alumni who managed to get into IBA and is now associated with the World Bank. Hussain said, "We are taking a legacy forward and reliving the time we had seen as struggling youngsters, fighting for education despite poor financial conditions of the family."
Asad Sajid, the current team leader of TCF ambassadors at IBA, said, "I am contributing my part to organise the ADP classes as I know how life-altering it was for me to receive such classes two years ago."
At the event, Kamlani praised the underprivileged students enrolled in the programme and the undergraduate student volunteers for the time they had invested in TCF's mission of removing barriers of class and privilege.

Why can't Pakistan fix education?

Dr Iqbal said when he was briefed about the programme, while taking over his role in the administration, he did not fully realise the scope and influence of TCF ADP. However, he added, with increasing interaction with the representatives, volunteers and students, and especially after this ceremony, he was pleased to discover how vast and increasingly influential this programme is, and how it is transforming the lives of underprivileged and privileged students. He vowed to continue supporting such a programme which is providing equal opportunity to youth of the country.
A student, Osama Sajid, enrolled in TCF ADP academic year 2016-17 thanked his teachers who helped him made it to GIKI and said that neither any one in his family or his parents had thought of seeing him going at GIKI and pledged to help upcoming ADP alumni just like he was helped.

Changing our university education system

Certificates were distributed to the teachers of the alumni students and to the students who had managed to get admissions.