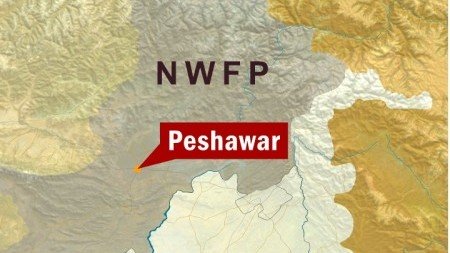 ---
PESHAWAR: At least 20 militants were killed and 15 others were injured during a military operation in the Darobi area of Upper Orakzai Agency on Thursday.

Four more militants, including an important militant commander, were killed in Swat district. In a search and clear operation gunship helicopters and fighter jets targeted militants' hideouts in Zakhtan, Darah Hasan Khel, and Gola Lako areas of Upper Orakzai Agency, security officials said. Also, four militants, including an important commander, were killed in two separate clashes in Swat's Matta. However, Inter Services Public Relations (ISPR) Peshawar confirmed deaths of 19 militants in the operations led by security forces.

Security officials claimed that more than 65 militants were killed on Wednesday during the ongoing military operation which was launched on March 24 to clear the area of militants. Officers told The Express Tribune that the militant commander killed in Swat was identified as Sher Mohammad alias Gojar. He was killed in a clash with security forces in the upper reaches of Matta tehsil.

Sher Mohammad was the most important militant commander in the Shakardarra area of Matta tehsil, an official said. The official further said that three other militants were killed in Shakardarra area in another clash. A Kalashnikov and 250 rounds were also recovered during the operation, The Express Tribune was told.

Published in the Express Tribune, May 21st, 2010.