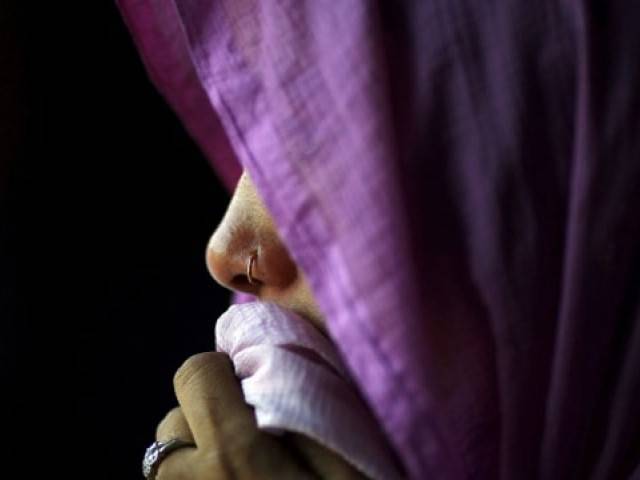 ---
MULTAN: A 24-year-old girl was axed to death allegedly by her family members for marrying of her own will in Yazman, Bahawalpur District, police said on Friday.

Marrying by choice: In 'honour killing', teenager shot dead by brother

An official of Yazman police station told The Express Tribune that Sughran Bibi, daughter of Allah Bachaya, had tied the knot with Muhammad Madni, a resident of Pakka Laraan, against the will of her family about eight months ago.

He added Sughran Bibi was not in contact with her parents but they were making efforts to bring her back home. He maintained, "Four days back, accused Allah Bachaya, his sons Zahid, Javed and Pervaiz brought the girl home by deceit."

The official pointed out when Sughran Bibi came to her parents' house, the accused allegedly axed her to death in the name of honour. "The accused fled the scene after committing the murder," he said.

"Later, the accused tried to involve victim's husband Muhammad Madni in the murder case," he elaborated.

Soon after the incident, police reached the spot and shifted the body to hospital for legal formalities. The official said, "A case has been registered against Allah Bachaya, Zahid, Javed, Pervaiz and mother of the deceased girl."

Police arrest man for honour killing 

He said raids were being conducted to arrest the culprits and further investigation was underway.

Earlier in June 2017, a sixty-year-old woman was killed by her son in Multan for 'honour'. Police said accused Kamran opened fire on his mother, who was sleeping at the time, killing her on the spot.

The accused was later arrested by the police. Kamran had become vary of his widowed mother's 'character' after a relative had sent her a marriage proposal.

Published in The Express Tribune, August 19th, 2017.