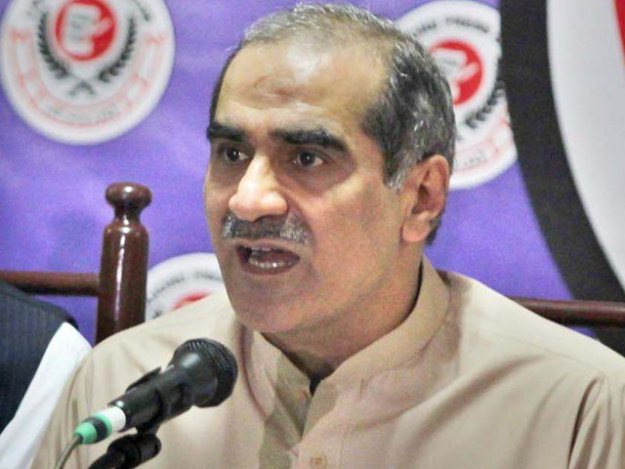 ---
Railways Minister Khawaja Saad Rafique said on Friday that contrary to Asif Ali Zardari's claims, deposed PM Nawaz Sharif had put his own popularity at stake to save the Pakistan People's Party (PPP) government.

"He [PPP Co-Chairman Zardari's] shouldn't be complaining against the Pakistan Muslim League-Nawaz (PML-N)," Rafique told reporters in Lahore. "In fact, it was Asif Zardari who went back on the Charter of Democracy," he added.

Nawaz's 'no democracy without me' belief is dangerous: Zardari

The PML-N leader said if Aitzaz Ahsan represented Zardari's views, then it was better bid farewell to the PPP.

"The PML-N doesn't need crutches to carry on," he maintained. "We depend on our voters and the masses will elect the PML-N again in the next general elections."

In his recent statements, the PPP co-chairperson refused to lend a helping hand to the deposed prime minister. He was of the opinion that Sharif's priorities varied from when he was in and out of power and he had gone back on the Charter of Democracy signed between the PPP and the PML-N.