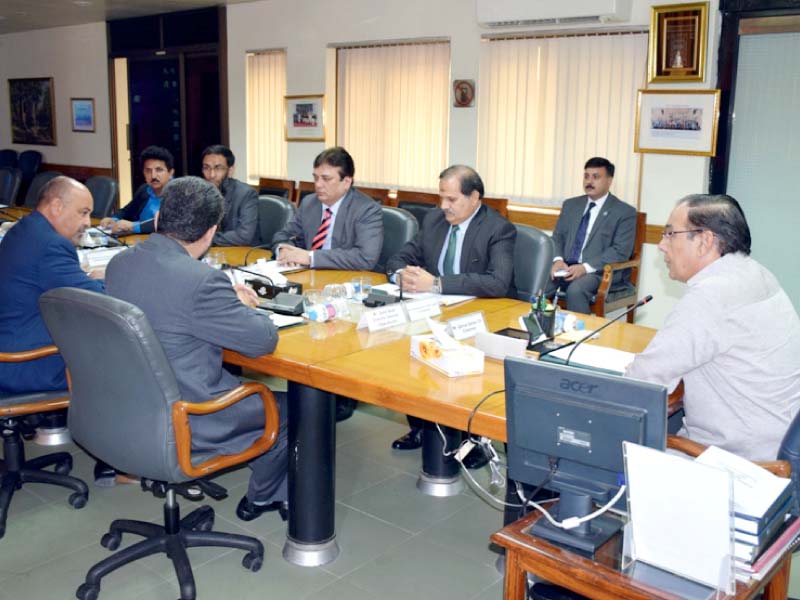 ---
ISLAMABAD: The National Crime Agency (NCA) of the United Kingdom will provide training to investigation officers of National Accountability Bureau (NAB) to enhance their investigation techniques on modern lines.

This was decided during a meeting between NCA Country Manager Osman Ahmed and NAB Chairman Qamar Zaman Chaudhry at NAB Headquarters on Wednesday said a press release.

The NAB chairman said that it was very encouraging that NCA would provide training to NAB investigation officers in order to enhance their investigation techniques and skills on modern lines.

He said that NAB gave high value to its partnership with NCA. Since anti-corruption work had no national boundaries and close cooperation between NAB and NCA, the UK would be of great help towards nabbing corrupt, he added.

The chairman welcomed the close collaboration between NAB and NCA. He appreciated that the agency had already organised two study visits to the UK for six NAB investigation officers which proved very productive in improving the investigation skills and techniques of NAB investigation officers, besides broadening oftheir vision and international exposure.

To further improve the capacity building of investigation officers of NAB, National Crime Agency UK had carried out Training Need Analysis (TNA) for NAB investigation officers in consultation with the Operation Division of NAB, he added.

He said the NCA had decided to conduct five training courses for NAB investigation officers with effect from October 2, 2017 in Pakistan in six fields as identified by experts.

Osman Ahmed appreciated the efforts of NAB in eradication of corruption. He said that the contents and training modules of six courses had been prepared.

He further added that all the courses offered would be fully funded by NCA-UK in order to further enhance their abilities to inquire and investigate corruption cases including white collar crimes.

He thanked the NAB for its help in sharing its experience in the field of anti-corruption and other areas of common concern. APP

Published in The Express Tribune, August 17th, 2017.
COMMENTS
Comments are moderated and generally will be posted if they are on-topic and not abusive.
For more information, please see our Comments FAQ