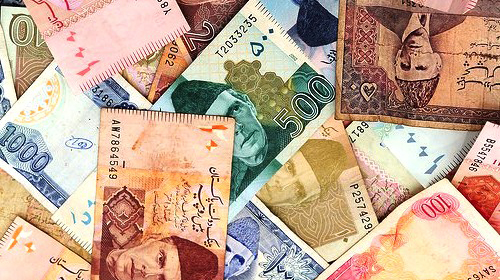 ---
KARACHI: The rupee firmed to close at 84.40/45 to a dollar in the currency market as compared to Tuesday's close of 84.52/57.

This is amid a lack of import payments after the central bank received the fifth $1.13 billion tranche of an International Monetary Fund (IMF) loan. Dealers said the rupee might strengthen in the short-term because of the arrival of the fifth tranche of the total $11.3 billion loan. But they expect it to weaken in the medium-term because of pressure from import payments.

In the money market, overnight rates were flat at 12.40 per cent. Dealers said they were waiting for the result of a treasury bill (T-bill) auction due to be announced later in the day. "From the participation in today's T-bill auction, it seems like cut-off yields might come down by 5 to 10 basis points," said a brokerage dealer. The target for the auction is Rs60 billion ($711 million), and dealers said there was participation of about Rs150 billion. The next inflow worth Rs56 billion ($663 million) was scheduled for Thursday, they said.

Published in the Express Tribune, May 20th, 2010.
COMMENTS (1)
Comments are moderated and generally will be posted if they are on-topic and not abusive.
For more information, please see our Comments FAQ