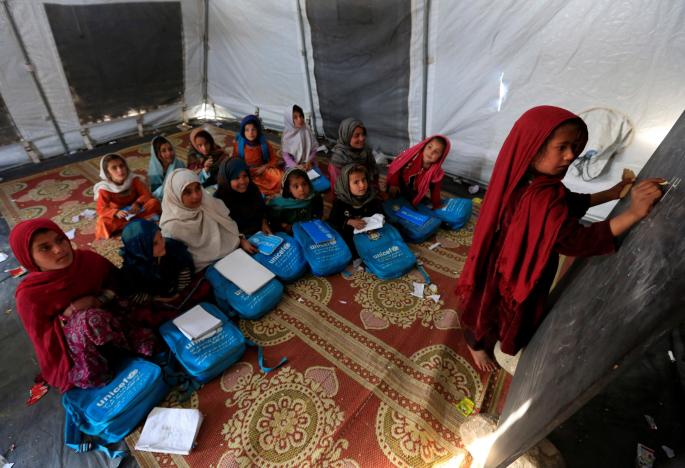 ---
ISLAMABAD: Despite facing multitude of challenges, Pakistan continues to host 1.4 million registered Afghan refugees — world's second largest and most protracted refugee population globally, after Turkey.

Pakistan continues to host this huge number of registered Afghan refugees despite the current strains in ties with Afghanistan. The presence of over 1.4 million registered refugees has not only destroyed social and economic fabric of Pakistan but has also become a security challenge, of late.

Authorities here believe that militant groups have used Afghan refugee camps to carry out some of the deadliest terrorist attacks in the country. Pakistan wants early repatriation of Afghan refugees, who are reluctant to go back to their homeland due to the continued violence and instability there.

UNHCR to help Balochistan varsity set up refugees studies centre

On the other hand, Pakistan also lacks domestic legislation to safeguard the rights and well-being of refugees adequately. Almost four years ago, legislation was drafted aiming to protect the rights of refugees, but unfortunately it could not be implemented in letter and spirit.

Without a legal cover, the poverty-stricken refugees are facing several health issues and are living in deplorable conditions. Majority of them are working as daily-wage labourers in order to make ends meet, while their children are mostly left to beg on streets.

According to the United Nations High Commission for Refugees (UNHCR), Pakistan continues to host 1.4 million registered Afghan refugees, out of which some 67 per cent live in urban and rural areas while 33 per cent in established refugee villages.

Stay of Afghan refugees extended till year-end

Since 2002, over 4.2 million Afghan refugees have returned home from Pakistan, assisted through the largest voluntary repatriation programme in the UNHCR's history.

Talking to The Express Tribune on the World Refugee Day on June 20, UNHCR spokesperson Qaisar Khan Afridi said that back in 2013, the UNHCR assisted government upon its request in drafting the national refugee law which is still being worked upon.

"Due to the absence of this law, refugees living in Pakistan are deprived of their basic rights and face financial challenges and are not secure," he said.

Afghan refugees may be allowed to stay on till 2018

He further explained that without a law they could not start any business, open bank accounts or even buy property to secure themselves financially.

According to Afridi, in July or August, the Pakistan government is expected to register all undocumented refugees living in Pakistan. He admitted that being a developing country, it is a challenge for Pakistan to host the huge number of refugees – and too in the presence of its own problems including lack of security, unemployment, education, health, increasing population, water scarcity among others.

Meanwhile, according to UNHCR, millions across the world marked the World Refugee Day with different events and expressed solidarity with more than 65.6 million people who have been forced to flee war, persecution and violence.

The UNHCR's new Global Trends Report reveals that at the end of 2016 there were 65.6 million people forcibly displaced worldwide, some 300,000 more than a year earlier. It means on average, one in every 113 people worldwide is today someone who is displaced. This equates to one person becoming displaced every 3 seconds.
COMMENTS (1)
Comments are moderated and generally will be posted if they are on-topic and not abusive.
For more information, please see our Comments FAQ