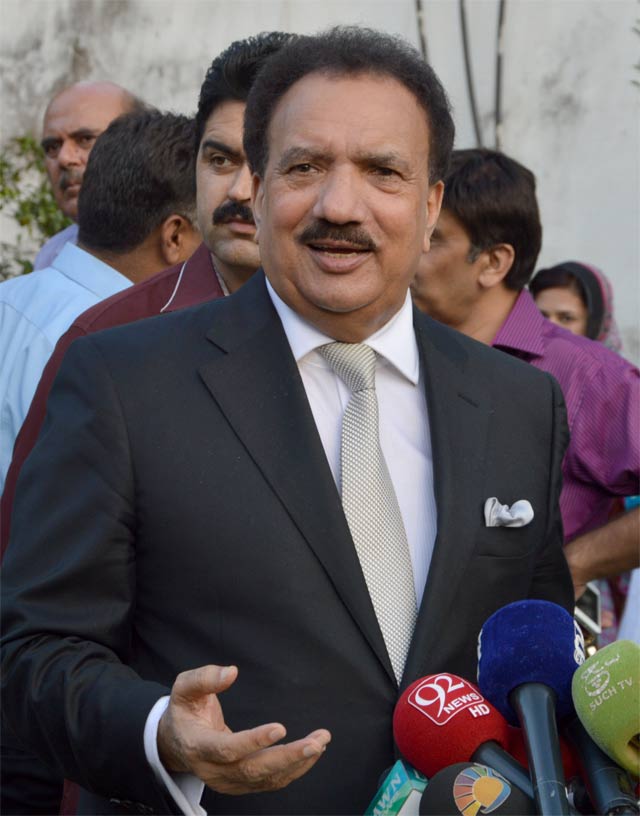 ---
ISLAMABAD: A day before former interior minister Rehman Malik was scheduled to appear before the joint investigation team (JIT) investigating the Panama Papers, his spokesperson has said the senator is not in Pakistan.

Riaz Ali Turi, in a statement, said the JIT issued a letter on June 10, summoning Malik to appear before the bench on June 13. Rehman Malik, however, is travelling for work related to the PPP's overseas affairs and meetings with foreign leaders, he added.

Turi added that Malik has been informed about JIT's letter and is cutting his visit short, however has requested for a short adjournment and a new date for his appearance.

JIT summons PM Nawaz on June 15

Meanwhile, the JIT has also summoned Prime Minister Nawaz Sharif on Thursday, June 15. According to an official letter dated June 8, the PM has been asked to appear before the investigation panel at 11am Thursday with all documents relevant to the case.

The PM's sons Hassan and Hussain Nawaz have already been summoned and questioned by the JIT in recent days.