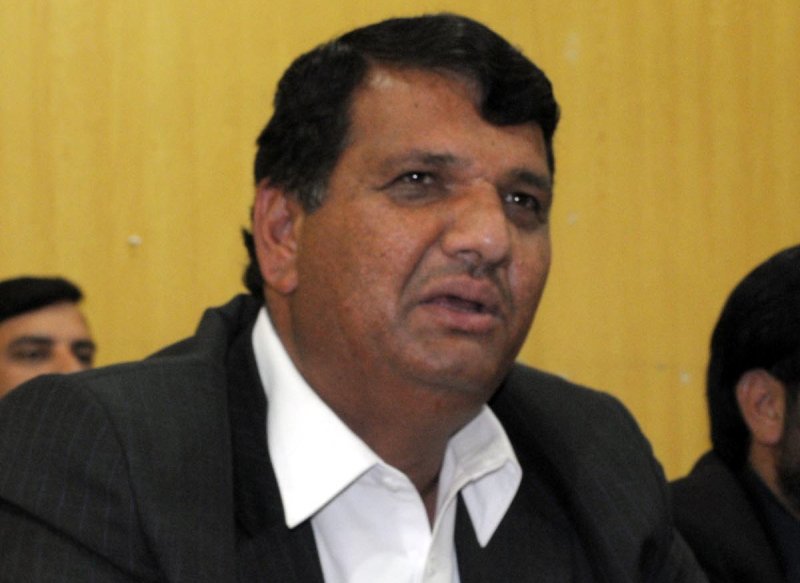 ---
PESHAWAR: The PM's adviser and the ruling PML-N's Khyber-Pakhtunkhwa (K-P) chapter chief Amir Muqam has said no political party will be able to play politics on 'power outages' as the country's power crisis will come to an end within one year.

"This will be the last year of playing politics over power outages as 10,000MW will be added to the system before June 2018," Muqam told a news conference on Friday at Wapda House.

Muqam to imran: 'Don't compare yourself to Nawaz'

Muqam said power generation plants took time to produce electricity; however, since majority of the projects were under process, the government would be able to produce at least 28,000MW power.

"Currently some 23,000MW is the total demand whereas the total power generation is around 19,900MW," he added.

In response to a press talk of the K-P Chief Minister Parvez Khattak, the premier's adviser said Khattak should run the province properly rather than talking about Wapda, adding that after the 18th constitutional amendment, provinces are autonomous.

"I wonder where are the 360 dams [the PTI had promised to build] since I am unable to find them and also want to know if the dams generate any electricity," Muqam questioned, adding that PML-N was the first government which provided Rs72billion to the K-P government under Net Hydel Profit.

He said Rs25billion were provided to the K-P as first installment and the rest of the amount will be provided over the next two years adding that the annual Net Hydel Profit has been enhanced from Rs6billion to Rs18billion annually.

Not only PM but others also own flats in London: Muqam

"Even if maximum power is supplied to the K-P, the transmission lines are not in a position to withstand pressure. Four new projects have been launched in Dera Ismail Khan, Peshawar, Malakand and Hazara that will soon be completed and the issue will be resolved before next summer," he said.

Muqam also criticised the K-P government for imposing taxes on tailors, adding that the PTI Chairman Imran Khan had said on record that he would never take loans but Rs126billion developmental budget included Rs80billion loan. He also questioned why Imran was staying in K-P House at Nathya Gali.