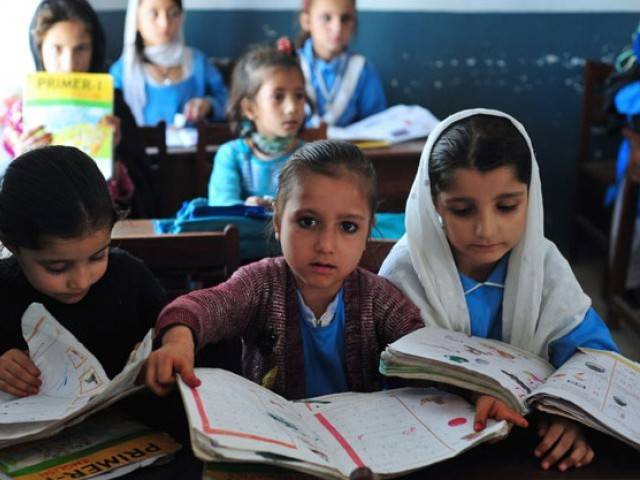 ---
PESHAWAR: Over 500 schools, which were not functioning in the province, have now become functional after a lapse of four years.

According to documents from the Khyber-Pakhtunkhwa Elementary and Secondary Education Department, 539 primary schools, which had not been working across the province, have been reopened since 2013.

Apart from funds provided by the provincial government, international partners also facilitated the construction of schools in the province, helping set up 115 non-ADP schools in the province.

The government has further sanctioned 1,748 schools where thousands of students are expected to study.

Ziaur Rehman, the K-P Elementary and Secondary Education Media Advisor, told The Express Tribune that the department worked with the respective district administration to reopen a number of schools in different parts of the province which had been closed for years.

The advisor said that most of these schools had been constructed by the previous government on political basis and were used by the wealthy or land owners for their personal gain.

Apart from these schools, he said that the K-P government was working on a set of reforms in the education sector including infrastructure development, improving teaching quality in schools through a series of initiatives such as provision of missing facilities, stipend and vouchers for students, improvement in governance through IMU and automated action management and trainings of over 83,000 teachers through international education partners such as the British Council and Jolly Phonics.

In addition, he said that over the past three years, the education department had successfully established around 105 new schools in K-P.

Moreover, he said that they were prioritising the provision of basic and missing facilities at schools. In this regard, he said that the department had built more than 16,000 classrooms, over 15,000 boundary walls, 18,500 toilets, completed over 9,800 school electrification projects and projects to provide clean water to 15,050 schools.

These initiatives had improved the confidence of parents on government's reforms and had helped boost students' enrollment and reduced drop-out rates significantly, he claimed.

Published in The Express Tribune, June 6th, 2017.
COMMENTS (1)
Comments are moderated and generally will be posted if they are on-topic and not abusive.
For more information, please see our Comments FAQ