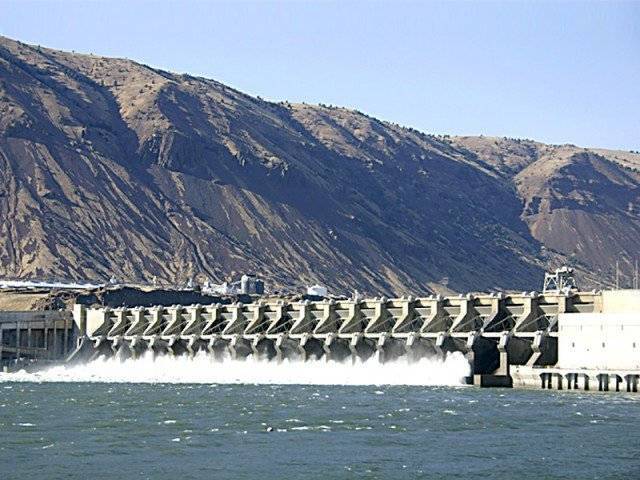 ---
KARACHI: Hub Dam, one of the major water supply sources for Karachi, is left with water reserves sufficient for a month or so only.

After reaching the highest level of 306 feet last year, the dam's water level is now around 285 feet, just 11 feet above the dead level which is at 275 feet. The dam supplies 100 million gallons per day (MGD) of water to the city.

Karachi Water and Sewerage Board (KWSB) spokesperson Rizwan Hyder told The Express Tribune the the dam was currently supplying around 50MGD of water to the city.

The dam reached its dead level last year in February when supply to the city came to a halt until July 2016, when the Sindh government installed water pumps to fetch water from the dead level.

However, the dam's level rose to 306 feet after rainfall in the catchment area in July and August, enabling it to supply water to the city so far.

The KWSB official had forecast at the time the dam at 306 feet was able to supply water to the city for a year, saying it would then depend upon the rains.

Met advises frugal use of water

The dam, Hyder added, supplies water to Lasbella district, district west of Karachi and a small chunk to the irrigation department.

He added that after dam's supply is at halt, district west is supplied with water through the northeast Karachi line which carries 80MGD of water from Pipri. It manages to fulfill water needs to district west which consist of Baldia town, Site, Orangi and Manghopir areas.

It was in 2013 when the dam reached its highest capacity of 339 feet. Last year, it could only manage to reach 306 feet to be able to supply water for at least a year.

Met officials say they do not expect they do not expect any rainfall until July in the catchment area of the hub dam which lies in the Lasbella district and Kirthar region.

Abdul Rashid, a spokesperson of the Pakistan Meteorological Department, said they were observing the climate and currently did not expect any pre-monsoon rainfall. Nonetheless, the department is certain the area will receive moderate rainfall in July.

Attempts were made by this scribe to contact senior officials of the KWSB including the chief of bulk water supply to acquire more details. However, the spokesperson said the KWSB MD had not allowed any official to respond to the media except the spokesperson.
COMMENTS (2)
Comments are moderated and generally will be posted if they are on-topic and not abusive.
For more information, please see our Comments FAQ