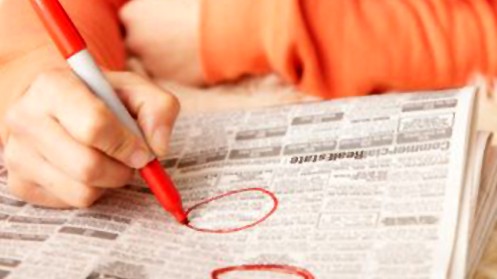 ---
KARACHI: Multilateral lending agencies have exhorted Pakistan to shift its focus from achieving high growth to job creation and improve living standards of the poor.

At a closed-door conference last week, the World Bank (WB), the Asian Development Bank (ADB) and the United States Agency for International Development (USAID) said that the Pakistan government puts more emphasis on painting a good economic picture rather than thinking for the lot of poor and unemployed who are facing the brunt of economic slowdown and unstable law and order situation.

The raising of the job creation issue is the most appropriate at a time when thousands of people have been laid off or have lost their livelihood due to domestic economic slowdown, in part the result of worldwide recession. However, this might have surprised many because some lenders had never been so specific about creating jobs in Pakistan where they have been involved in emergency loan and development programmes for decades.

Lucrative posts

In development projects, these agencies bring their men from abroad on key and lucrative positions and these people take away a good share of the loan money in the form of their salaries and other perks. In the past, they also pressed the government to privatise bleeding and highly overstaffed state-run organisations in order to turn them into profit-making units.

But they did not suggest where to adjust the surplus employees who would be eventually sacked to make the organisations profitable. However, this was not to deny the fact that many state corporations were highly overstaffed due to political appointments by successive governments.

Public works programmes

Coming to our government, it has a responsibility to work for the downtrodden and deprived people of society. Though it faces security and political challenges, it cannot avoid its duty to create jobs for the thousands of young people who enter the market every year.

Japan, in the 1990s when the economic bubble burst, talked much about starting public works programme on a large scale to provide employment to people. Recently, South Africa has embarked on a massive public works programme under which it claims to have created more than 600,000 jobs in the country.

Public works programmes include major construction and engineering projects like rail, road, dams, airports, canals and others. Big projects churn out thousands of jobs as many other industries are associated with them. But where will the cashstrapped Pakistan government get the money to finance these projects?

It can collaborate with other countries at the government level like the case of Pakistan Steel Mills which was constructed with Russian cooperation. It can also invite foreign and local investors. But all needs a safe, secure and corruptionfree environment on which the country has to work hard.

No permanent solution

Though the Rs70 billion Benazir Income Support Programme, under which Rs1,000 are given to needy families every month, is a welcome step, it is not a permanent solution. There were fears of corruption as well as reports said that families linked to influential people were being selected for the programme.

The lending agencies also asked the government to convert the programme from an income-support one to a skill developing one which will support people over the long term. The National Vocational and Technical Education Commission has started many programmes to provide technical training to the youth and with that the trainees need to be guided in finding jobs according to their skills.
COMMENTS
Comments are moderated and generally will be posted if they are on-topic and not abusive.
For more information, please see our Comments FAQ