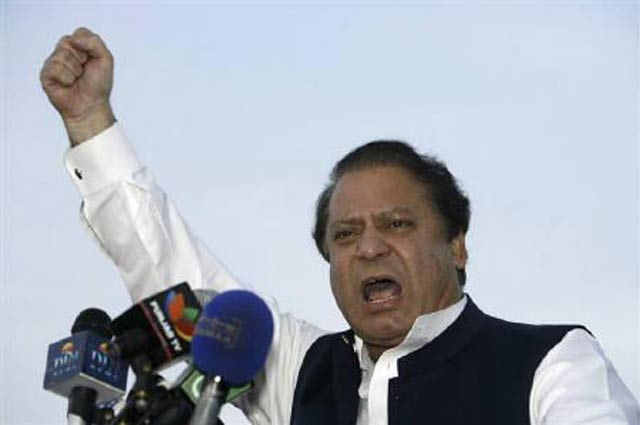 ---
LAHORE: With the ruling party entering its last year of the five-year term, its pre-election promises to end power outages are coming back to haunt the rulers. Opposition parties have started to rub it in by grilling the ruling party over its failure to end the energy crisis.

With the general elections planned next year and power outages surging again corresponding to the rising mercury level, a great opportunity has crept up for the opposition as the government has badly failed to rein in load shedding even after four years in power.

Pakistan Peoples Party (PPP) leader Manzoor Wattoo says various party leaders had advised PPP Chairman Bilawal Bhutto-Zardari to give the go-ahead for initiating agitation campaigns across the country over the worsening power crisis.

Energy Crisis; PML-N will end power outages

He said the ruling party had promised to end power outages in six months after coming into power, but load shedding had increased in the past four years of the Pakistan Muslim League-Nawaz rule.

Wattoo said the PPP leadership would deliberate on the proposals to launch agitations against increase in load-shedding hours in its meeting planned for Tuesday. "If the party chairman gives the go-ahead, the PPP will launch nationwide protests," he said.

Pakistan Tehreek-e-Insaf Central Punjab President Abdul Aleem Khan also criticised rulers over the increasing power outages.

Earlier, he said, rulers claimed to ending load-shedding in six months and now when the situation had spiralled out of control, they were giving deadlines for 2018.

He said the end of PML-N was near and the rulers had started promising an end to the energy crisis, water shortage and unemployment by 2018.

Aleem said the summer season had just begun and the country was facing power outages even in urban centres. "Trade, industry and common citizens are getting affected equally owing to scheduled and unscheduled load-shedding," he lamented.

Recalling Shehbaz Sharif's slogan of changing his name if his party failed to end the energy crisis, the PTI leader said the Punjab chief minister should change his name and resign from his office.

According to power generation and demand statistics, energy shortfall has touched 5,000MW, resulting in eight to 10 hours of outages in urban areas and up to 14 hours in rural and sub-urban areas.

Data indicates total electricity production in the country is around 9,400MW whereas power demand has swelled to 14,800 MW. The widening gap between power generation and demand is mainly due to reduction in hydropower generation.

Nawaz government poised to see off power outages

The country's hydropower generation capacity is 6,500MW but only 1,900 MW is being produced. Private power houses are providing around 5,400MW electricity whereas 2,000MW is generated from other sources.

Energy experts believe there is no permanent solution to the current energy crisis until the government invests in hydropower generation by augmenting water reservoirs capacity.

Published in The Express Tribune, April 3rd, 2017.