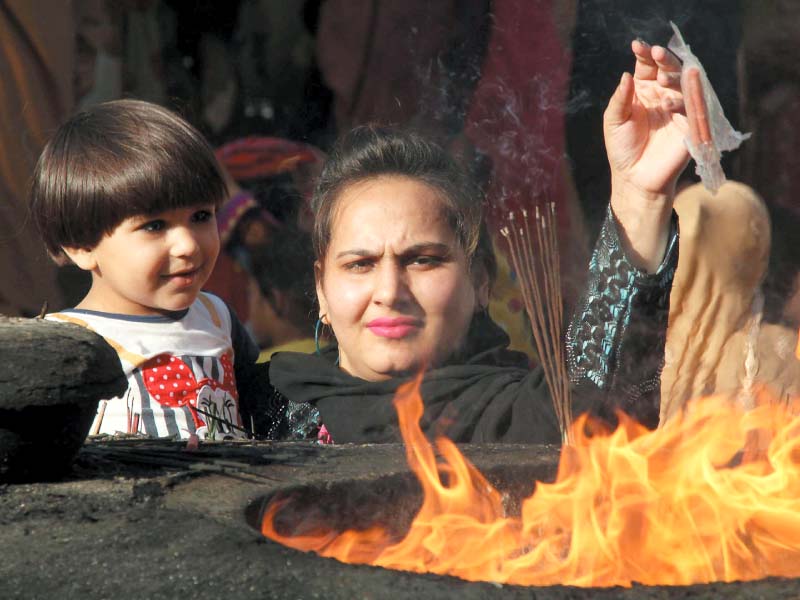 ---
Thousands of devotes from across the country converged at the shrine of Shah Hussain, popularly known as Madhu Lal, for the annual urs that ended on Monday in Baghbanpura.

The last day of the 429th urs of the revered Sufi poet was for women only.




Defying all security threats, the devotees danced to the drumbeats with religious fervour and zeal in memory of the poet, whose affection for a Brahmin Hindu boy Madhu was famous. The level of affection was such that the duo was often considered as one with the composite name of 'Madhu Lal Hussain'.

Lok Mela Folk festival to open in April

The main attraction for the devotees at the annual gathering is the 'Chiraghan Mela' (festival of lights), where people light a fire in the centre and throw their offerings in it.




Shah Hussain was born in 1538 in Lahore. He belonged to the Dhudhi clan of Rajputs and pioneered shorts poems called 'Kafis'.

People often refer him as the 'dervish (mendicant) king' due to his extremely humble Sufi personality. Madhu's tomb lies next to Shah Hussain's in the same shrine.

photos: Abid nawaz, Online & APP

Published in The Express Tribune, March 29th, 2017.
COMMENTS
Comments are moderated and generally will be posted if they are on-topic and not abusive.
For more information, please see our Comments FAQ