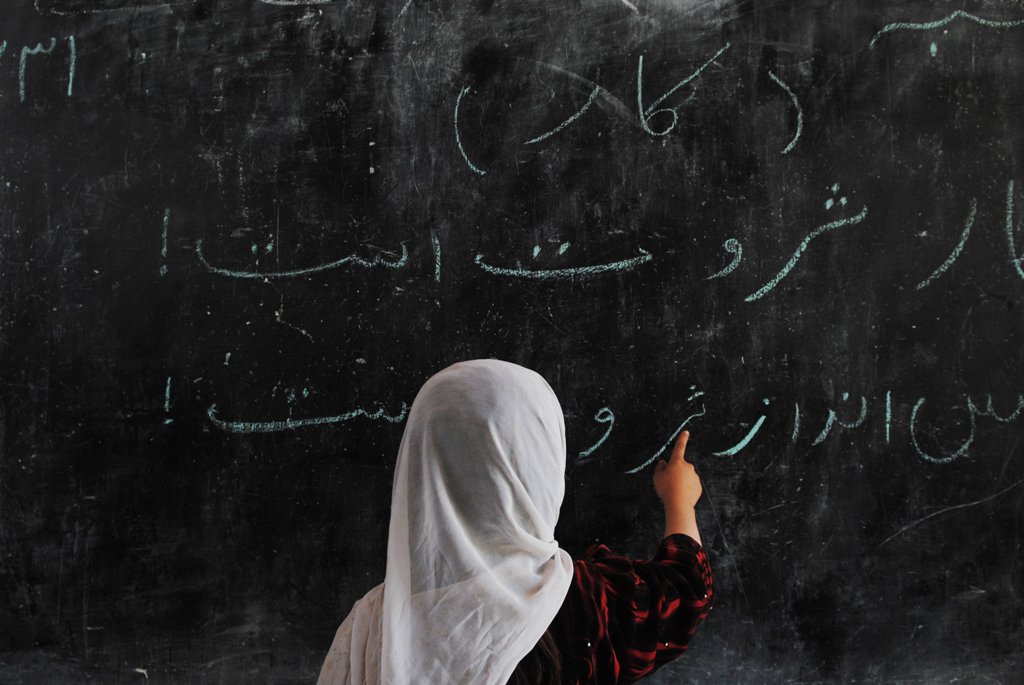 ---
SUKKUR: In what could be perceived as a show of solidarity or alternatively hijacking the stage, International Women's Day was celebrated in Sukkur on Wednesday with men taking the stage.

The event was jointly organised by World Vision and the social welfare department in collaboration with various non-governmental organisations (NGOs), including Riverside Development Organisation (RDO), Marvi Rural Development Organisation, Sindh Rural Support Organisation (SRSO) and others Wednesday afternoon. They all resolved to support the cause of girl education.

Interestingly, more men than women spoke on the occasion as most of the NGOs were represented by male officials instead of female ones. Even the chief guest, who did not show up, was male.

'93% of Pakistani women experience sexual violence'

As announced by RDO manager Sara Saher, the event was scheduled to start at 11:30am but was delayed by around one-and-a-half hours as the organisers were waiting for the chief guest, Sukkur deputy commissioner Raheem Bux Maitlo, who, at the eleventh hour, refused to attend the event.

Naseem Mirani, who is the child protection care worker at the social welfare department in Sukkur, narrated her life's story. "In our village, girls were not allowed to go out - even to schools," she said. "I was married at the age of 12 to a man, 20 years older to me, and I couldn't say no because girls were not supposed to object. My husband died in an accident just after nine months of our marriage and then my parents, taking a bold step, allowed me to go out and even do a job if I was willing."

#ViolenceAgainstWomen: Sindh Assembly unanimously demands implementation of law

It was then that Mirani joined the social welfare department as the children protection care worker. "Since then, I have been working and supporting my parents instead of being a burden on them," she shared. "I changed my life and changed many lives back in the village."

Journalist Sehrish said that women are not vulnerable - rather, they are capable of working in every aspect of life. "Though today women are working in almost all the fields but [it is a] sorry [state] that even today they have to face harassment while discharging their duties," she said.

Education for girls used to be a forbidden fruit in our area, shared an employee of SRSO, Zubaida.

Inhuman treatment: South Punjab tops the list in domestic violence cases

According to Prof Ghulam Hussain Manganhar, women's rights are very clearly defined in the Holy Quran and every society and religion guarantees women's rights, including right to education and right to property. In short, he said, women are no less important than men but in our male dominant society, we lack implementation of such things.

International Women's Day: 'Women have made great achievements'

Hindu Panchayat Sukkur's president Mukhi Eshwar Lal said that, in their religion, the woman does not have the right to property as she gets her share in the shape of dowry at the time of her marriage. Once married, Hindus cannot divorce their wives and have to live with them throughout their lives, he said, adding that this does not mean that she loses her rights after getting married and her parents keep giving her whatever she needs throughout her life.