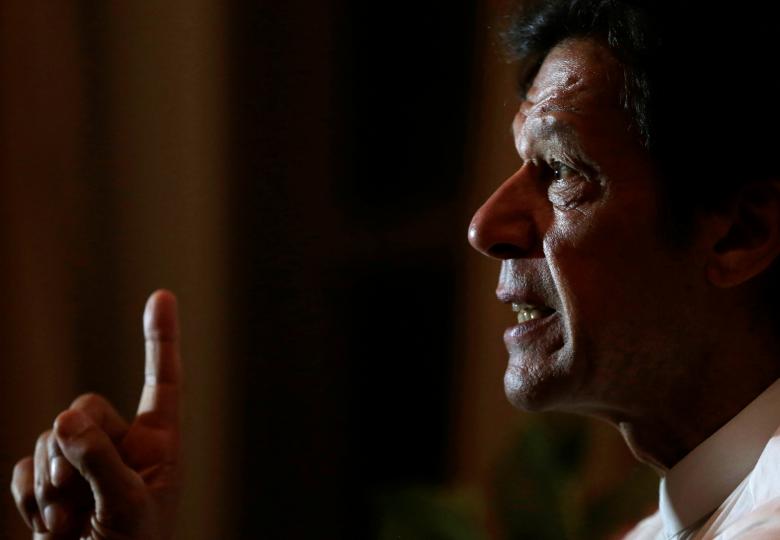 ---
ISLAMABAD: Sharing his post-Panamagate plans, Pakistan Tehreek-i-Insaf (PTI) chief Imran Khan indicated on Monday that the party might resort to street protests to compel the Election Commission of Pakistan (ECP), to hold free and fair elections.

"We will accept the Supreme Court's judgment on Panamagate … we will not come out onto streets (even) if it is against our expectations but we may mount public protests against ECP, forcing it (ECP) to hold free and fair elections," says Imran Khan, who met with a section of media persons at his residence in Bani Gala.

ECP summons Imran Khan, Hamza Shahbaz

The PTI chief said that he could have never gone to the SC on Panama Papers, if he wanted to politically damage Prime Minister Nawaz Sharif, adding that the PTI had gone to the apex court for eradicating corruption.

"What is corruption? Corruption is to get financial benefits after coming into power and the same was done by the Sharif family."

According to him, he would not have gone to the SC if certain state institutions had not been badly exposed.

"I never went to school as many times as I visited the Supreme Court … It is a pleasure to see such competent judges (who) are … more aware of the (importance of the) instant matter," Imran said. The PTI chief admitted that he was unable to give proper attention to Sindh and Khyber-Pakhtunkhwa because of his hectic routine (in connection with) the Panama issue and election rigging, but "I will soon visit Sindh and give (a few) surprises".

Regarding governance in K-P, he admitted that everything was not good, but experience had taught him a great deal, adding that the complexion of PTI candidates would be entirely different in the next elections.

He maintained that his party would sweep the next elections in K-P because of its good performance, specifically in depoliticising the police department and bringing drastic reforms in the education sector.

Imran's 'planted men' remark annoys ECP

He said that they had no option but to accept military courts because of the government's failure to implement the National Action Plan.

"We do not want to create an impression that PTI is creating hurdles in restoring peace and eradicating terrorism from the country."

The PTI chief said that if the court formed a commission, he would not only record his statement but also offer himself for cross-examination.

"I will keep pursuing Nawaz Sharif until justice is served, and continue to fight against corruption all my life," he said.

"Whatever (proofs) we had, we provided the court in accordance with the Constitution … the burden of proof now rests with the Sharif family … They now need to provide evidence for the money trail because they accepted the ownership of London properties," Imran said.

He alleged that Nawaz Sharif benefited from politics and established his business empire.

Published in The Express Tribune, March 7th, 2017.
COMMENTS (5)
Comments are moderated and generally will be posted if they are on-topic and not abusive.
For more information, please see our Comments FAQ