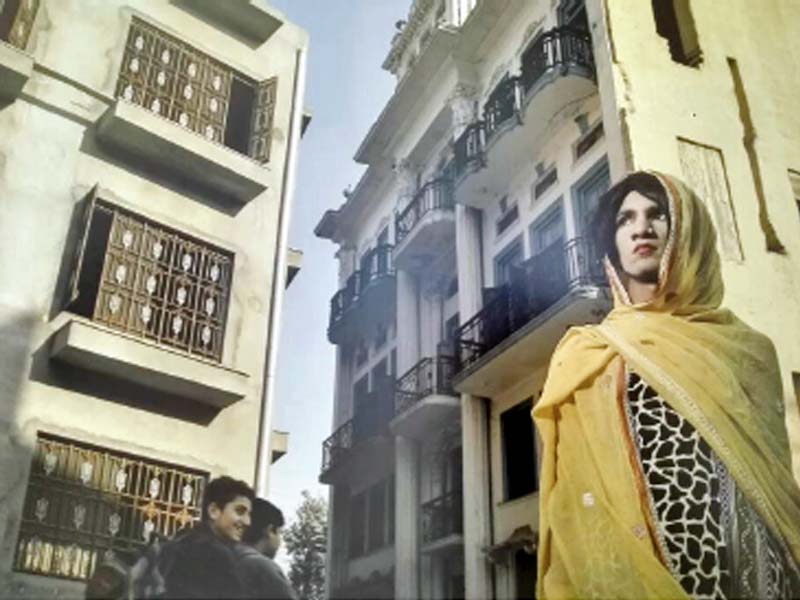 ---
LAHORE: A poster exhibition titled 'Connecting the Dots – Photography. Culture. Design' featuring daily life and cultural elements of old Lahore city is currently on display at the Alhamra Arts Gallery.

Organised by the Annemarie Schimmel Haus (German Cultural Centre) along with the Walled City of Lahore Authority, the creative posters were created during two parallel workshops held by famous National Geographic photographer Matthieu Paley and graphic designer Mareile Paley in February for six arts students from different schools in Lahore.

Documentaries explore old Lahore's beauty, women struggle

The aim is not only to highlight through a series of posters and photographs the heritage sites in the old city areas but also to show the human and social side of life in that part of town.




Photographer Ali Hussain said that through his work – titled 'Our Blues' – he wanted to explore how young Pakistanis exist within history, religion and pop culture and decided to illustrate it with a fashion shoot.

He believed that burqa was not a part of the Pakistani culture and as an artist he wanted to manifest certain cultural elements, which often left women with a lot of restrictions. "My covered model wanders the Walled City ignoring the rules, playing guitar and smoking cigarettes," he elaborated.

Ali said he learned many things from the workshop including storytelling and ways of communication through photography.

Photographer Wazir Liaquat's 'Rooftop Series' came out as a result of his desire to view things from the top. "I wanted to go up and once I was there I found a different perspective and obviously multiple stories to explore and work with," he said.

6 restaurants in Lahore that need a major revamp

His work features subjects such as pigeons, car parks, colouring dupattas and domestic life pictured from the rooftop.

Ummam Waseem and Shahzad Mahmood's collaborative project titled 'Hiding in Plane Sight' in 3D graphics and photography, respectively, is an attempt to engage the audience to look beyond what normally remains unregistered, hence hidden from people's sight.

Waseem said through his 3D depiction of a monument, he wanted to engage audience in an interactive session of exploration – a hunt for the lost or ignored. "This is just a small idea that can be maximised and projected for the purpose of information and entertainment," he added.

Published in The Express Tribune, March 7th, 2017.