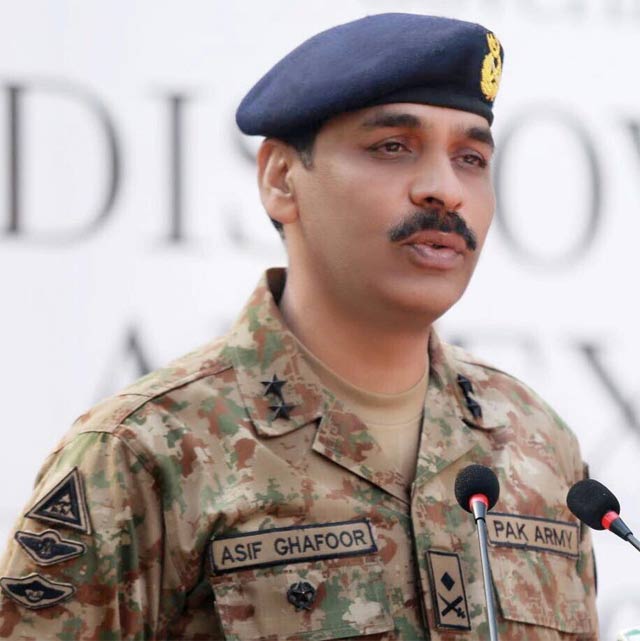 ---
DG Inter-Services Public Relations Major General Asif Ghafoor has said Operation Radd-ul-Fasaad is aimed at countering the 'mischievous' elements whether they existed within the country or outside.

Talking to a news channel on Tuesday, Ghafoor said all the previous military operations – including the Operation Zarb-e-Azb – had succeeded in achieving their goals.

"The previous operations were primarily aimed at restoring the state's writ in different areas and eliminating terrorists' hideouts but the Operation Radd-ul-Fasaad aims at consolidating gains of the previous operations," he said. The ISPR chief said his operation sought to stop the terrorists' facilitators inside the country and also included a deweaponisation campaign but it had no timeline.

Army mounts new nationwide offensive

The ISPR chief said the operation was not only collective operation of all the law enforcing and security agencies but an operation in which every Pakistan had to play a role.

"And collectively we will drive out the course of 'Fasaad' from the country," he added.

Responding to a question, he rejected the impression that other civilian institutions were not doing their work in implementing the 20-point National Action Plan (NAP) against terrorism. "Every institution is doing its work wonderfully," he said.

The ISPR chief said recent terror attacks in the country could not be interpreted as resurgence of terrorism. He said the terrorists – driven out of their hideouts in the country – have now taken refuge in neighbouring Afghanistan.

"Afghanistan is a battle ground of external powers and these terrorist have complete support of these powers, including RAW [India's Reseach and Analysis Wing]," he said.  Such attacks were impossible without RAW's support, he added.