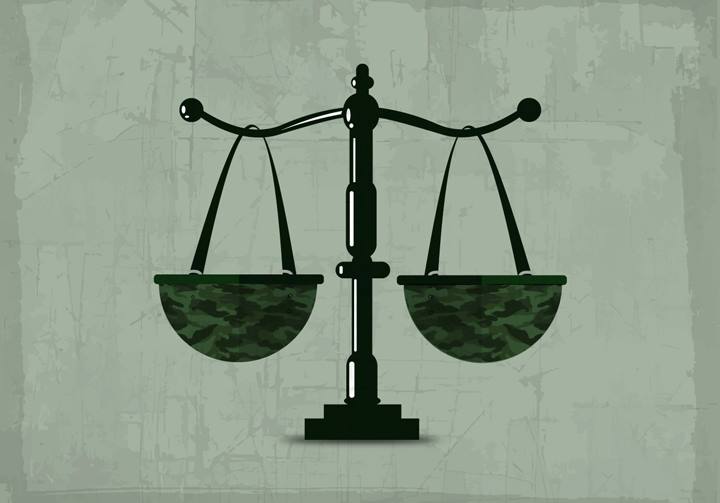 ---
Parliamentary leaders on Tuesday agreed to extend the tenure of military courts for two years.

"The issue of the extension of military courts has been resolved," Awami Muslim League leader Sheikh Rasheed said while addressing the media. "All political parties have agreed on extension of military courts for two years," he added.

He further stated that the extension will be accorded from January 7, 2017, and after two years, the cases will be transferred to anti-terrorism courts.

Parliamentary leaders summoned to decide fate of military courts

"Despite our differences with PML-N, we have agreed on the extension of military courts in greater national interest, said Pakistan Tehreek-e-Insaf Vice Chairman Shah Mehmood Qureshi. 

Agreeing with the decision, Finance Minister Ishaq Dar said all parties should avoid indulging in politics on the respective issue. "The draft will be presented in parliament on March 6," said Dar.

The military courts had been established in the country through a constitutional amendment in the backdrop of gory incident of Army Public School in Peshawar in December 2014. Courts were established in January 2015 for a period of two years. They ceased to function in January 2017 upon expiry of two-year term.

Recently, the government – which wants to revive the military courts for another term spanning over three years – has proposed a constitutional amendment.

Military courts: Opposition unimpressed by government briefing

However, the opposition parties – who were initially in favour of the extension – later refused to adopt the draft constitutional amendment after government introduced some changes to it. The opposition parties want the extension in military courts for a period not exceeding a year-and-a-half rather than the three years proposed in the government's draft.

Another point of serious contention among government and opposition parties is a proposed amendment to Article 175 (3) which according to some opposition parties could be used in future by the military to victimise political workers.

The military is single-handedly acting against terrorists: Farooq Sattar

Addressing the media on Tuesday, MQM-Pakistan leader Farooq Sattar said that before extending the tenure of military courts, "PM Nawaz should first address our concerns on the issue of terrorism.

"He should at least confess about his party's incompetence before the Parliament," he said, adding that the premier had bought two-year period from the parliament for the improvement of law and order in the country, however his priorities were completely different.

"How can the nation expect the prime minister to work effectively against terrorism when he did not live up to their expectations in two years.

"The military is single-handedly acting against terrorists and the federal government is not standing by it," Sattar said.

Military courts: PTI warms up to PPP's APC move

PTI will not attend PPP-called APC: Imran Khan

PTI chairman Imran Khan on Tuesday said the party will not attend the all parties conference called by Pakistan Peoples Pary (PPP), to discuss the issue of extending the tenure of military courts.


PTI will not be attending PPP-called APC as Parl Parties ldrs' mtg has agreed to mly courts Constit Amend Bill to be tabled in NA on 6 March

— Imran Khan (@ImranKhanPTI) February 28, 2017


On Sunday, PTI's senior leadership had confirmed the party's participation in the moot scheduled to be held on March 4.


COMMENTS (2)
Comments are moderated and generally will be posted if they are on-topic and not abusive.
For more information, please see our Comments FAQ