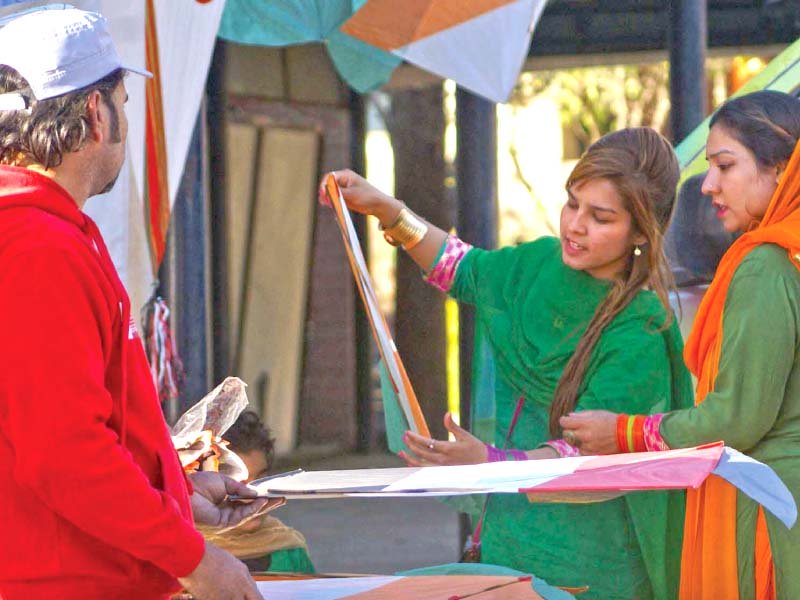 ---
ISLAMABAD: While the act of flying kites to mark the spring festival of Basant has been banned, the Lok Virsa celebrated it through a slew of cultural activities.

The National Institute of Folk and Traditional Heritage (Lok Virsa) organised a large Basant song competition on Sunday.

Lok Virsa Executive Director Dr Fouzia Saeed said that many talented singers who had  composed Basant songs were participating in the competition from across the country.

She added it is very important to celebrate the special events such as Basant and other traditional events of the country.

Pointing to the presence of a large number of people in Sunday's event, she said it had proved that people love to listen to folk music.  The competition was judged by a jury comprising renowned singer Areib Azhar, Suleman Adil and Yasir Nouman.

The singers who had made it through to Sunday's finals included Ashiq Jutt, Fazal Jutt, Rani Naseem, Irfan, Umar, Rizwana, Sadaf Ali, Bashir Lohar, Ayesha, Bushra Sadiq and Shazia Khan. Decked in traditional, yellow-coloured attire  each performed their folk song.

In the professional category Fazal Jutt won the first prize. Bashir Lohar took second prize while Rizwana won the third prize.

In the new talent category, first prize was awarded to Shajia Ikram, while second prize was awarded to Umar. Ayesha won the third prize.

Later, Fazal Jutt told the media that he hoped there were more such competitions in the future. Jutt would be producing a special Basant album with Lok Virsa.

Separately, a number of cultural activities were held at the Lok Virsa in connection with Basant. A kite stall was set up along with food stalls. A puppet show was also arranged for the children.

Meanwhile, a group of child folk artists also performed.  Folk drummers also performed which saw a number of performers and visitors perform the bhangra dance.

Published in The Express Tribune, February 27th, 2017.
COMMENTS
Comments are moderated and generally will be posted if they are on-topic and not abusive.
For more information, please see our Comments FAQ