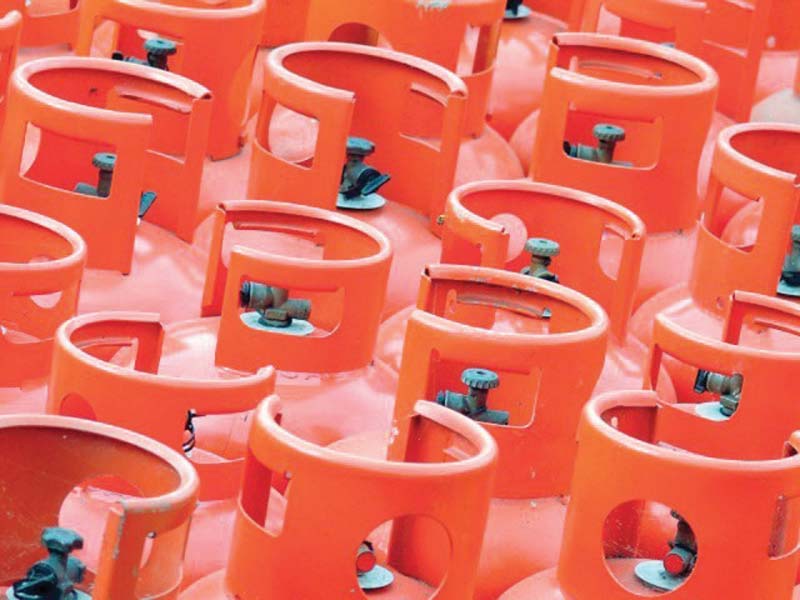 ---
ISLAMABAD: The Oil and Gas Regulatory Authority (Ogra), while dismissing a proposal of the Ministry of Petroleum and Natural Resources, has set the price of liquefied petroleum gas (LPG) at a sharply lower level at Rs910 for 11.8kg domestic cylinder.

Earlier this month, the ministry, in two separate letters, proposed the LPG price and asked Ogra - the regulator - to safeguard the interest of consumers. It estimated the maximum consumer price at Rs93,500 per ton, or Rs1,100 per 11.8kg cylinder, including the base stock price at Rs59,190, general sales tax at 17% and marketing and distribution margins at Rs20,724.

According to a statement issued by Ogra, in compliance with the January 27, 2017 order of the Lahore High Court, the regulator conducted hearings and sought audited accounts for the past three years of LPG producing companies keeping in view the petroleum ministry's advice and the legal frame work.

Ogra also asked the companies to submit details of revenues and costs in respect of their LPG business.

However, they replied that they did not keep any specific data as LPG was a by-product of crude oil that was extracted during the refining process, therefore, no separate accounts were maintained.

In that scenario, the Saudi Aramco contract price for imports and the LPG base stock price quoted by local companies were the only available data.

Ogra noted that the LPG consumer price was an aggregate of domestically produced base stock price or imported cost-and-freight price, margins of marketing and distribution companies as well as government taxes and levies.

Furthermore, a uniform price applicable across the country could not be determined because of limitations like different freight from the source to consumer destination, base cost for different sources, etc.

However, a maximum indicative price could be set in order to comply with legal provisions and court's orders.

Ogra noted that local LPG producers did not have their own set of parameters to compute the price. Therefore, the average of past three-month Saudi Aramco contract price, which came in at Rs45,276 per ton, may be considered relevant for determining the LPG price for February 2017.

It included margins of Rs20,724 per ton suggested by the petroleum ministry in the LPG price.

The imported LPG market is totally deregulated and it will be supplied to industrial and auto sectors according to the LPG Policy 2016, while locally produced LPG sales are regulated because of it being a poor man's fuel.

Reacting to Ogra's move, LPG Distributors Association Chairman Irfan Khokhar rejected the new price, describing it as an act that would destroy the industry.

He claimed that the industry suffered a loss of Rs3 billion because of intervention in LPG prices and declared that they would launch a protest movement against the regulator.

Published in The Express Tribune, February 25th, 2017.

Like Business on Facebook, follow @TribuneBiz on Twitter to stay informed and join in the conversation.