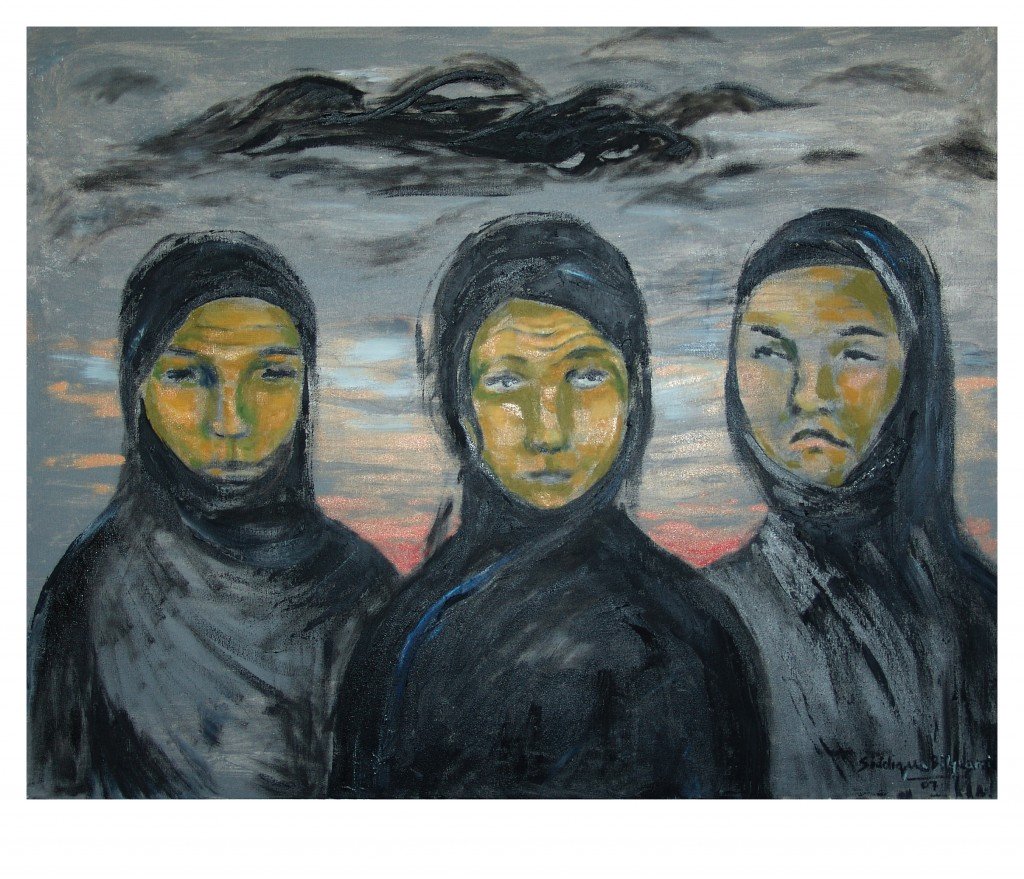 ---
KARACHI: How artists define their work by creating some of the finest paintings, which substantiate the fact that art thrives as a commercial activity.

Three artists defined and redefined their boundary line, as against artistic creations, in their latest art work that is displayed at Chawkandi Art Gallery. One can find a cue to the artists Naz Ikramullah, Siddiqua Bilgrami and Wahab Jaffer's present thought-process in their work.

Ikramullah used water colours for her paintings, acrylic on canvas, and photo shopped the images to give a detailed view of the landscapes. In her drawings, she has recalled her memories to show how vital they are to cultivate a piece of an art work.

Celebrating the culture of Sindh with art




Siddiqua Bilgrami used the medium of acrylic on canvas and collagraph mono print painted portraits of women in a state of war. Her work showed how confused and alarmed the women in her portraits were in accepting the challenges of a difficult life. Meanwhile, the pieces by Wahab Jaffer have been created using acrylic on canvas with vibrant colours of orange and red.




The gallery owner Zohra Husain highlighted some details about the work of the artists. "Ikramullah relies heavily on memories, figures and old houses as she paints her thoughts," Hussain said.

Group exhibition : Three artists paint violence, bigotry

She said that Jaffer always took cue from his teacher, painter Ahmed Pervaiz, however, Hussain added that the artist has moved towards creating his own style and vibrant colours. "The colours are really strong in these paintings and clearly this is the most popular collection to say the least," Hussain added.

On the other hand, Bilgrami has done beautiful paintings and has given a detailed account of women by showing their sufferings in warfare and how women suffer, Hussain said. She added that all the three artists are expats residing outside the country.

The group show is open for the public to see till February 24.