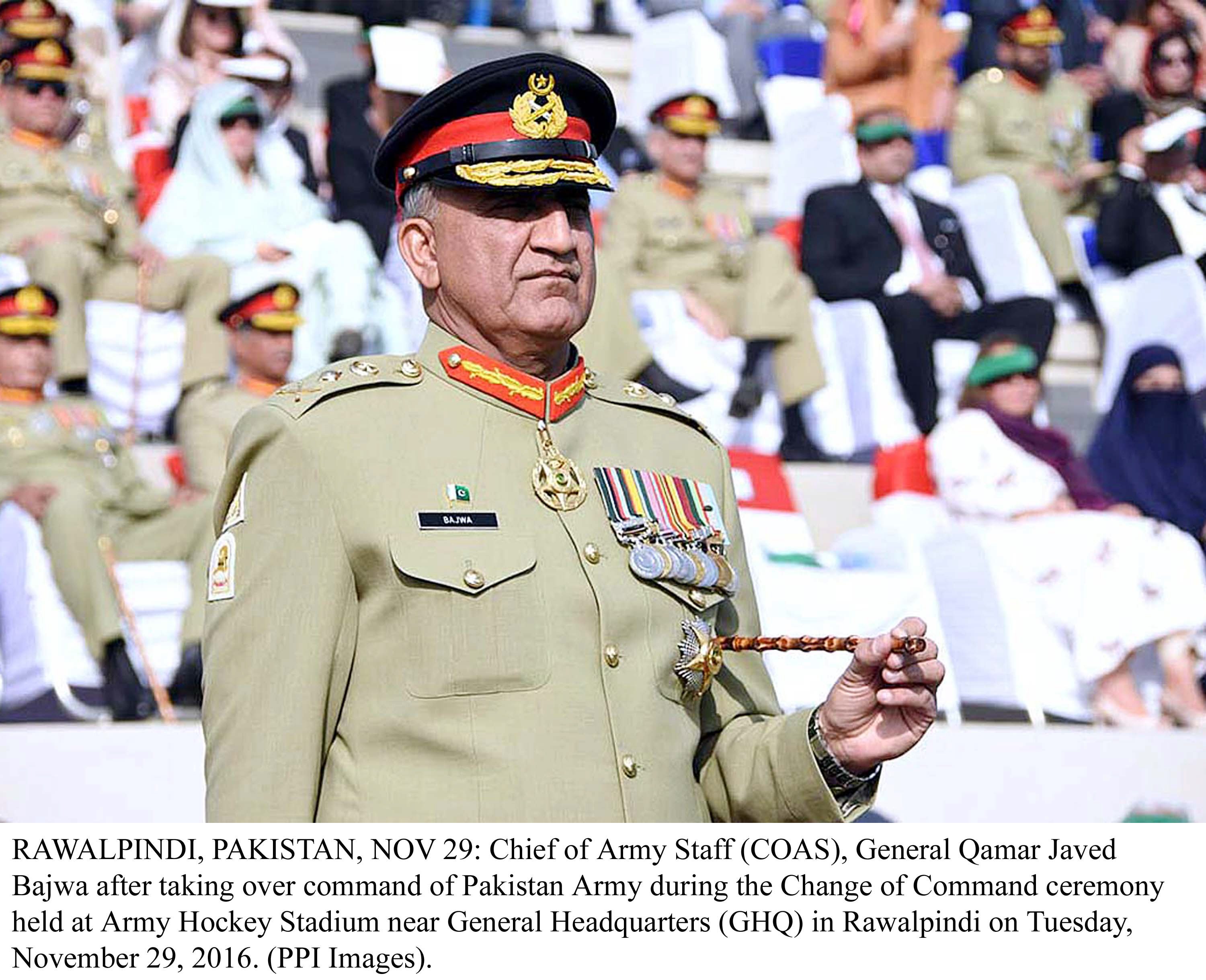 ---
ISLAMABAD: Army chief General Qamar Javed Bajwa on Tuesday said the case of Indian spy Kulbhushan Jadhav will be taken to its logical conclusion and that Pakistan is fully aware of Indian designs and its support for terrorism.

Gen Qamar's statement came during a visit to troops deployed along the Line of Control (LoC) at Mattewala, Munaawar Sector. The General Officer Commanding (GOC) briefed the Army chief about the operational situation.

While appreciating operational readiness of the troops, the army chief directed the troops to respond to the unprovoked Indian Cease Fire Violations (CFVs) effectively.

Gen Qamar Javed Bajwa visits ISPR office, lauds its role

"Pakistan Army soldiers are known for their professional competence, motivation and selfless devotion for defence of our motherland and are backbone of Pakistan Army," he added.

Describing the Indian aggression on the LoC as part of a design, Gen Qamar said it was an effort to divert world's attention from the atrocities in Indian occupied Kashmir and it was an attempt to dilute Pakistan's response against terrorism and militancy.

He termed the targeting of civilians along LoC as deliberate and highly reprehensible.

He said that Pakistan Army will do its duty to protect people of Pakistan and Azad Kashmir against all forms of Indian aggression.

"We will continue our solidarity with people of Indian Occupied Kashmir who are struggling for their right of self-determination."

"We are fully aware of Indian design and its support to terrorism in Pakistan and the region. Indian spy Kulbhushan Jadhav is one such evidence of these efforts and his case will be taken to the logical conclusion," he vowed.

Kulbhushan Jadhav, a serving Indian Navy officer, was arrested from Balochistan in March last year. He later confessed that he was working for the Indian Research and Analysis Wing (RAW) to create instability in Pakistan, particularly in Balochistan and Karachi.

Gen Bajwa vows to continue war till 'total elimination of terrorism'

Pakistan believes that India is using covert means to foment violence in the country with an aim to undermine the multibillion dollar 'one belt, one road' initiative of China.

The recent surge in terrorist attacks in the country has once again brought the India intelligence agencies' role in backing the terrorism in Pakistan to the spotlight.

Pakistan security agencies claim that RAW was using certain militant outfits operating out of Afghanistan to carryout terrorist attacks in the country.

The current Indian National Security Adviser Ajit Doval is considered to be the architect of this policy called 'offensive defensive' that advocates a policy of supporting proxies to create trouble inside Pakistan.

Recently, former Indian Army Chief Gen Bikram Singh also backed the Doval's policy saying India must use all overt and covert means to bleed Pakistan from inside. The statement from Gen Bikram further reinforced fears in Pakistan that India was behind the scourge of terrorism.

Published in The Express Tribune, February 22nd, 2017.
COMMENTS (11)
Comments are moderated and generally will be posted if they are on-topic and not abusive.
For more information, please see our Comments FAQ