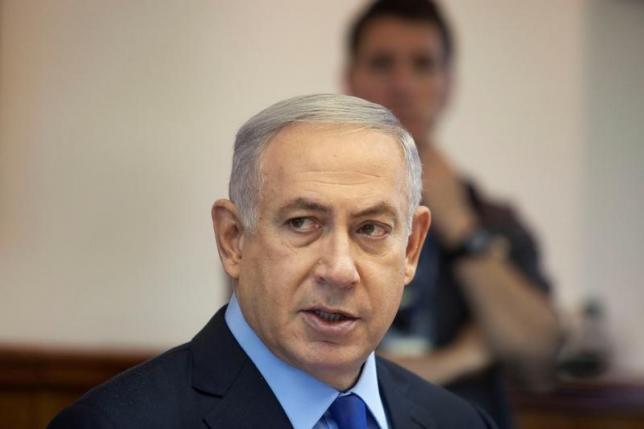 ---
JERUSALEM: Prime Minister Benjamin Netanyahu met secretly a year ago with the leaders of Egypt and Jordan in a failed attempt by the Obama administration to convene a wider regional summit on Israeli-Palestinian peace, Israel's Haaretz daily said on Sunday.

At the White House on Wednesday, Netanyahu again raised the possibility of what he described as a "regional approach" to Israeli-Palestinian peace at a news conference with US President Donald Trump, who appeared to embrace the idea.

Citing unidentified senior officials in former president Barack Obama's administration, Haaretz said Netanyahu, Egyptian President Abdel Fattah al Sisi, Jordan's King Abdullah and US Secretary of State John Kerry convened on February 21, 2016 in the Jordanian Red Sea resort of Aqaba.

Israeli forces begin operation to evict settlers from illegal outpost

But the initiative to involve other Arab states in the pursuit of peace with the Palestinians ultimately fizzled, the newspaper said, after Netanyahu withdrew his initial support, pointing to opposition within his right-wing government.

Palestinian President Mahmoud Abbas did not attend the Aqaba meeting but was updated by Kerry, Haaretz said.

A spokesman for Netanyahu did not respond to requests by Reuters via telephone and email to comment on the report. No immediate comment was available from Egypt or Jordan.

Kerry launched his final peacemaking bid after US-backed talks between the two sides collapsed in 2014 over issues that included Israeli settlement-building in the occupied territories and Palestinian refusal to accept Israel's demand to recognise it as a Jewish state.

Prospects for a new peace push appear dim with Netanyahu in a political tight spot at home and under police investigation for alleged abuse of office, which he denies.

Israeli troops kill Palestinian in West Bank clash - officials

Far-right members of Netanyahu's coalition have been emboldened by Trump's suggestion that he was open to new ways to achieve peace that did not necessarily entail creation of a Palestinian state, a benchmark of US policy for decades.

"I'm looking at two states and one state, and I like the one both parties like," Trump said.

On Thursday, however, US Ambassador to the United Nations Nikki Haley said the United States still supports a two-state solution.

Saudi Foreign Minister Adel al Jubeir, speaking at the Munich security conference on Sunday, said he believed a Middle East peace push was possible.

"My country stands ready together with other Arab countries to work and to see how we can promote that," al Jubeir said.