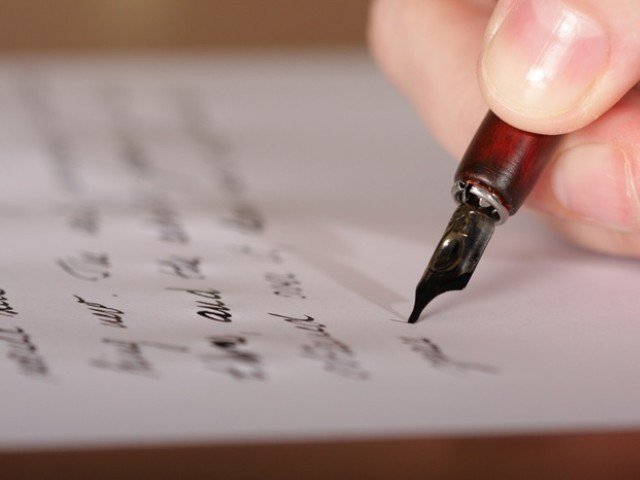 ---
ISLAMABAD: Sections of the powerful elite in the subcontinent promoted the Urdu language in Pakistan at the cost of languages spoken by the polity.

This was stated by Strengthening Participatory Organisation (SPO) Chief Executive Naseer Memon in a session on political economy of languages in the country on the first day of the second Mother Languages Literature Festival.

The festival kicked off at the Lok Virsa on Saturday featuring discussions and talks on more than 15 languages spoken in the country by around 160 writers and artists.

On the first day, speakers, writers and activists stressed the need for state patronage of all languages spoken in the country and to promote linguistic diversity. Discussing political economy of languages in Pakistan at another session, Rahat Saeed said except for a brief period under Aryan ruler Ashoka, the language of the rulers and the people in the subcontinent was never the same.

History from public's viewpoint

Speakers at a panel on "People's History in Mother Languages' highlighted how history in the subcontinent was written from the viewpoint of the ruling elite instead of the common man.

Sindhi writer Inam Shaikh argued that the history being taught at schools and colleges had everything but the history, struggle and achievements of common people.

As an example, he pointed to the poetry of Shah Abdul Latif Bhittai. Shaikh said that Bhittai wrote about the land and its people, and lamented how modern-day Punjab had forgotten its heroes such as Ranjit Singh.

"There is very little in our history books about local heroes. Most history consists of the tales of rulers and invaders … There is a need to differentiate heroes from villains," said Shaikh. He called for promoting the Indus Valley Civilization as opposed to the Ganga-Jamuna civilization.

Pushto writer Saleem Raz said there was a need to revisit history, especially which had been written after partition. He said that successive governments in Khyber-Pakhtunkhwa had paid millions to clerics and seminaries, but it did not extend patronage to the Pushto language.

Promote linguistic, cultural diversity

The festival kicked off with a Dhammal as speakers urged a celebration of rich linguistic heritage and cultural diversity of the country to fight extremism and promote peace. "Violence, terrorism and extremism can be defeated through cultural activities," said Memon, whose organisation is one of the organisers of the festival along with Indus Cultural Forum, Lok Virsa with support from the Open Society Foundations, Sindh Government, and the Society for Alternate Media and Research (SAMAR).

"Culture is the only binding force which connects people from different geographic, ethnic and cultural background."

Noted writer, researcher Ahmed Salim spoke about the denial of linguistic rights and stigmatising indigenous cultural identities, the lopsided anti-people policies of successive governments which led to dismemberment of the country.

Published in The Express Tribune, February 19th, 2017.
COMMENTS
Comments are moderated and generally will be posted if they are on-topic and not abusive.
For more information, please see our Comments FAQ