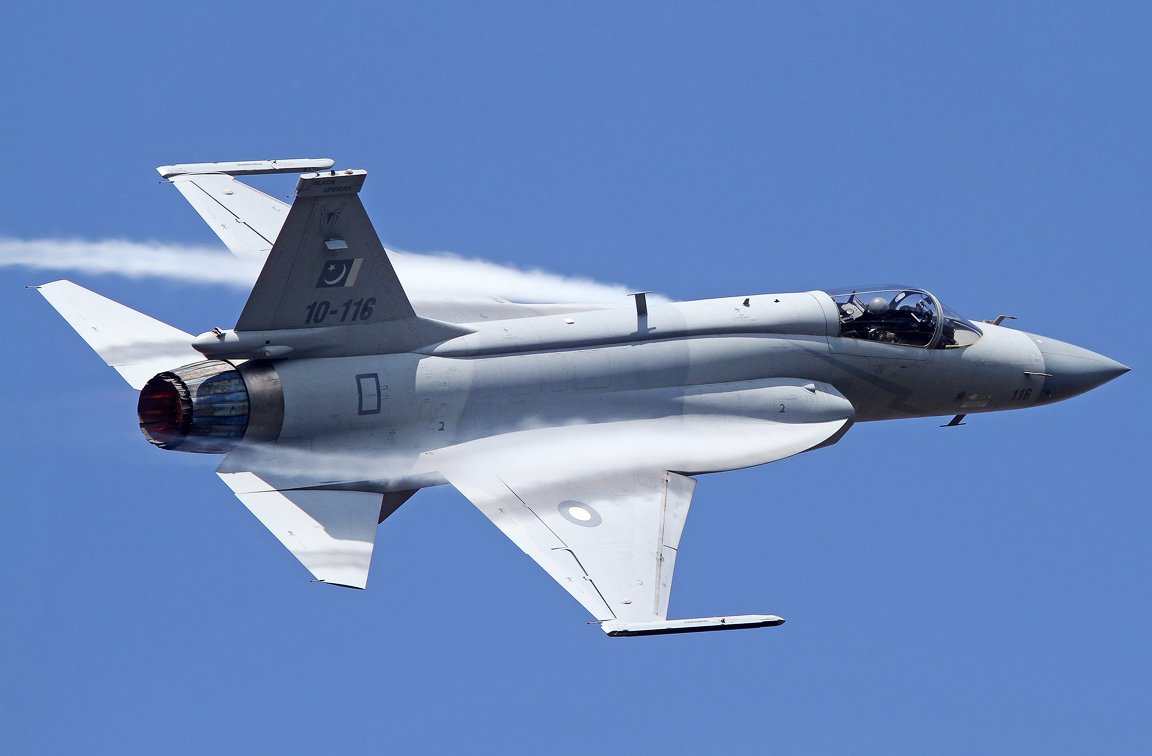 ---
Sixteen new JF-17 Thunder jets have been added to the fleet of 14-Squadron of the Pakistan Air Force, Radio Pakistan reported.

A ceremony was held at Kamra Airbase on Thursday to hand ocer the jets. Defence Minister Khawaja Asif was present as the chief guest alongside Chief of Air Staff Air Chief Marshal Sohail Amman.

Will India become main manufacturer of Pakistan's beloved F-16 jets?

The defence minister was given the guard of honour followed by an impressive fly-pas after which he also reviewed the new jets.

The new fighter jets have been manufactured jointly by China and Pakistan and will further add to the strength of the country's defence. Pakistan already has more than 70 JF-17 Thunder jets.

Pakistan Air Force has these fighter jets since 2007 followed by its upgraded models in 2013. The JF-17 Thunder is a single-engine multi-role jet development of which was started in 1999 by collaboration between Pakistan and China. It first flight was conducted in year 2003.

This jet fighter is considered to be the major defensive mechanism of the Pakistan Air Force as it can be equipped with air-to-air ordnance.