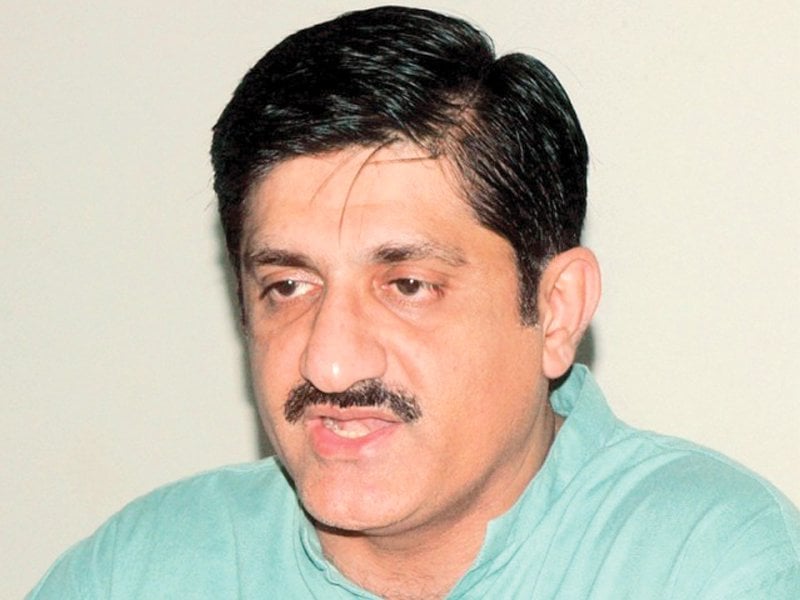 ---
KARACHI: The encroachments along the route of Karachi Circular Railway (KCR) will be bulldozed to launch the project in September and those who were settled there before 2013 will be given compensation.

This was decided on Wednesday by Sindh Chief Minister Syed Murad Ali Shah while presiding over a meeting on KCR to discuss its progress. The meeting was attended by transport minister Syed Nasir Shah, additional chief secretary for development Muhammad Waseem, Karachi AIG Mushtaq Mahar, transport secretary Tuaha Farooqi, Karachi commissioner Ejaz Ali Khan, Karachi Urban Transport Corporation project director Talib Fatah Shaikh, Karachi railways DS and all DCs and other officers.

Shah was told that more encroachments have appeared along the route of KCR. Expressing his displeasure, the chief minister said that the district administration, police and railways authorities were in slumber when unauthorised people had started illegal constructions on government land.

"Why are you not taking the ownership of government property and why do your people remain hand in glove with the encroachers," questioned Murad. "I will start accountability of the officers at the helm of affairs for encroachments on government land and damage to government property."

Commissioner Khan, quoting a survey conducted by Pakistan Railways, said that 4,950 illegal constructions in the form of houses and shops have appeared along the KCR route.

In District South, there are 420 houses, including four katcha and 417 pakka, 2,517 different establishments including 448 katcha houses, 1,700 pakka houses and 369 katcha shops in Disrtict East, 720 establishments such as 262 katcha, 420 pakka houses, 47 katcha shops and four pakka shops in District Central and 1,002 illegal establishments, including 20 katcha houses, 773 pakka houses, 30 katcha shops and 179 pakka shops in District West.

The railways have not surveyed some portions in District South where around 300 ilegal structures have also appeared, said Khan.

A survey conducted by the Japan International Cooperation Agency (Jica) in 2013 showed that there were about 4,600 houses and shops along the route of KCR, said CM Murad.

It may be taken as a policy decision that the occupants of houses or shops constructed before and up to 2013 as mapped by Jica will be compensated and the encroachments that appeared after 2013 will be bulldozed after serving notices to the encroachers, he said.

"I am not in favour of allowing someone to encroach upon government land and then give them compensation to vacate it," said Murad, adding that old cases are being treated on humanitarian grounds.

Disclosing details on the anti-encroachment operation, the transport minister said that he has worked out that 48 excavators of different functions, 24 dumpers, eight loaders, eight gas cutters, 24 hand drills and 400 labourers were required for the operation.

The chief minister directed Nasir to start work on serving notices to people living there illegally and then bulldoze their houses. Once the houses and shops are bulldozed, start fixing fences to protect the KCR route, ordered Murad.

"I am going to perform the groundbreaking ceremony of KCR in September or October in which senior officials of China-Pakistan Economic Corridor will be invited," said the chief minister.

The total length of KCR is 43.24 km of which 14.95 km will be on ground and 28.18 km will be elevated. The expected KCR ridership is 550,000 while there will be 24 stations of which 10 are to be on ground and 14 elevated.

Published in The Express Tribune, February 16th, 2017.