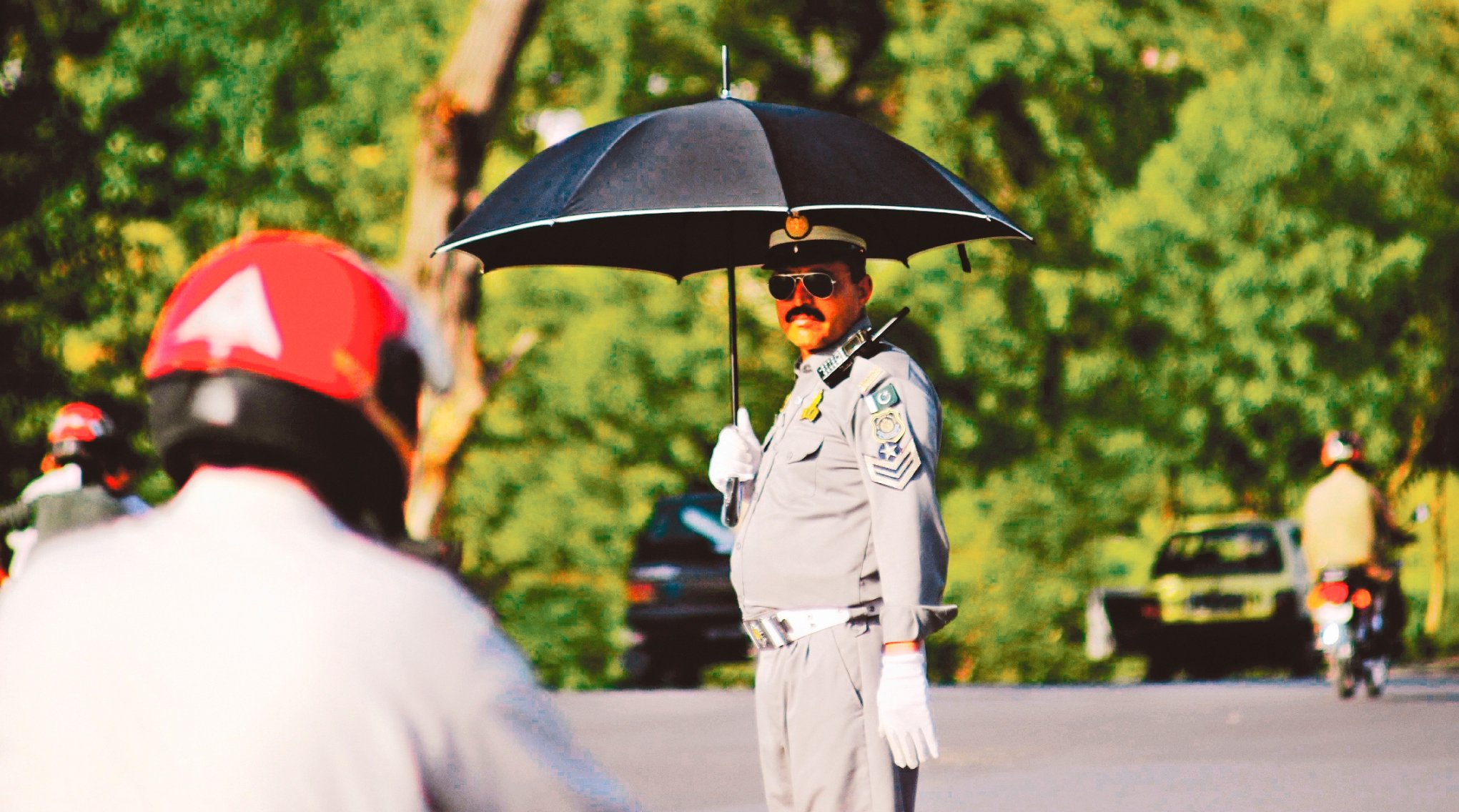 ---
ISLAMABAD: Islamabad traffic police will deploy additional units at choke points along four main congested routes in the capital to solve its traffic problems.

This was decided in a high-level meeting chaired by Interior Minister Chaudhry Nisar Ali Khan on Monday. The minister also approved a two-stage plan to resolve traffic congestions on the capital's roads, especially during peak hours.

During Monday's meeting, Nisar approved the new Traffic Management Plan for Islamabad. The plan, to be kicked off immediately under the supervision of the Chief Commissioner and Additional IG Police, has been divided in two stages.

In the first stage, a 10-day comprehensive public awareness campaign would be initiated first. After the campaign ends, a 30-days strict implementation period would follow.

In the first phase of the strategy, focus would be on the four major arteries of the capital including Kashmir Highway, Islamabad Highway, Murree Road and the Express Way.

Additional officers of the ICT traffic police would be deployed at choke points and congested routes on these roads. In the second phase of the plan, the scope of this deployment would be extended to other roads of the capital after comprehensive review.

Arms licences

Discussing the issue of arms licences, the minister directed the Interior secretary to take all provinces on-board for evolving a uniform policy on arms licenses and vehicle registration system. He added that it was important that the National Database and Regulatory Authority (NADRA) maintain a digital record of all licenced weapons.

On lifting the ban on arms licenses, Nisar said that a comprehensive strategy should be worked out for this purpose, adding that licenses should be issued to various institutions such as media houses, educational institutes, parliamentarians, judges of superior judiciary, personnel of armed forces in a phased manner.

Campaign against drug pushers

Reviewing progress in the campaign against drug peddlers, Nisar was told that so far 95 cases had been registered while 101 suspects had been arrested in and around the capital. Moreover, 29.7 kilogrammes of hashish, 1.65 KG of heroin, 40,668 bottles of liquor and 373 liters of alcohol had been seized during the campaign.

Nisar directed the ICT administration to further broaden the campaign against drug peddlers in educational institutions of the capital.

The ICT administration further said that in their campaign against adulteration and sale of sub-standard food, they had raided 3,000 food outlets, hotels and clinics, imposing a fine of Rs180,000 on them.

On the issue of Pakistan Origin Cards, Nisar directed the Interior secretary and NADRA chairman to formulate a comprehensive policy in order to address the matter.

Published in The Express Tribune, February 14th, 2017.
COMMENTS
Comments are moderated and generally will be posted if they are on-topic and not abusive.
For more information, please see our Comments FAQ