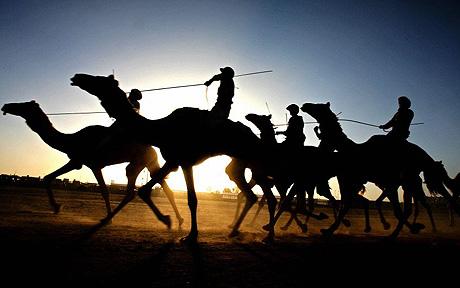 ---
ISLAMABAD: The Supreme Court (SC) directed the interior secretary to submit a detailed report on Pakistani children sent to the Middle East and used as camel jockeys on Friday.

The Supreme Court issued these orders in a suo-moto notice taken earlier.

Interior Secretary Shabbir Ahmad informed the court that Paksitan has so far received over a million dollars from the UAE government as compensation for the 810 children recovered over a period of time.

The court asked why no action had been taken against the abductors as they would have been able to provide the best possible leads.

The chief justice on this occasion remarked that selling of three to four year old Pakistani children for dollars is an insult to the nation, adding that top FIA and law enforcement agencies' officials are involved in the smuggling of children.

The case was adjourned till June 11.
COMMENTS
Comments are moderated and generally will be posted if they are on-topic and not abusive.
For more information, please see our Comments FAQ