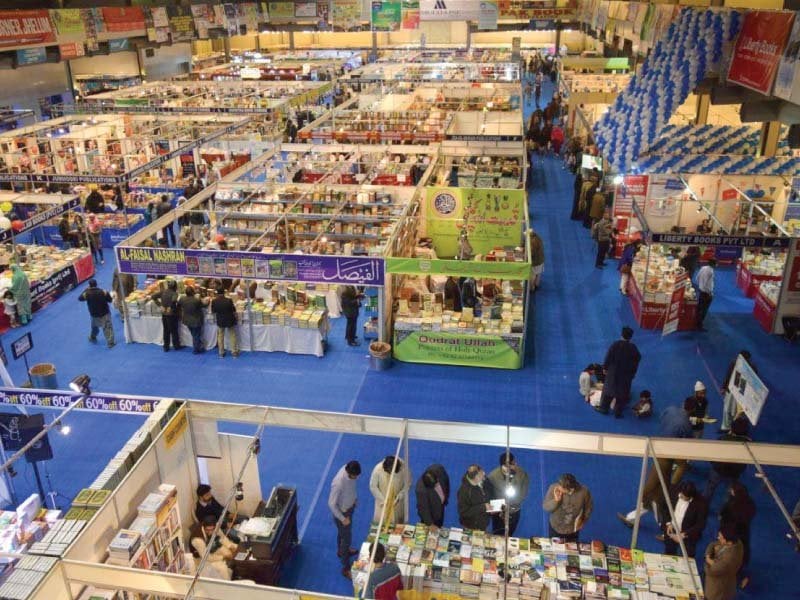 ---
LAHORE: Among the many factors of declining book readership, increasing prices have played a role but not a significant one, said Aslam Bhatti, the Pak-Turk School principal.

"There are so many other platforms and markets that sell second-hand books at reasonable rates. Therefore, ultimately price cannot be considered a dominant factor for youngsters to stop reading books," he said while speaking at a panel discussion organised at the Lahore International Book Fair (LIBF) 2017 on Monday. "Book festivals like LIBF that offer books on discounted rates attract more book readers."

The session was organised to discuss if rising book prices are the reason in declining book readers as part of the five-day book fair that concluded on Monday at the Expo Centre.

A participant as the session, however, disagreed. "Price tags cannot keep readers away from buying books since the local market also offers cheap editions of books in demand. The people seem to have generally become less interested in books," Azan Malik believed.

He said that as a youngster, it had become difficult for him to understand the importance of why one should buy the hard copy of a book which was easily available in the digital format.

Another participant Raja Islam conceded that the decline in number of book readers was because of the rise of web and the digital age, instead of increased prices.

"Children who used to keep themselves busy with children's books are now seen occupied with tablets and digital games," he said.

He was of the view that with prices, buying power has also increased with time. Therefore, it is not expensive at all to purchase a book worth Rs300 to 400.

At another discussion on lack of children's literature, Shazia Firdous, an illustrator of children's books, said currently there was little or no locally produced literature available for children.

"Kids get to read English books, which are focused on a different culture with alien subjects and issues that they cannot relate to in the local context and this ultimately creates disinterest among them," she said. "We need to put in commercially attractive and valuable content in books for children otherwise I don't expect any advances in the local market."

The book fair is organised every year by the LIBF Trust in collaboration with the Pakistan Publishers and Booksellers Association and is regarded as one of the biggest such events in Pakistan. The fair offered books in multiple genres on discounted price through as many as 270 stalls set up by foreign and local publishers.

LIBF Administrator Salim Malik said the book being organised every year for the past 30 years was a testament of people's interest in such activities.

Published in The Express Tribune, February 7th, 2017.