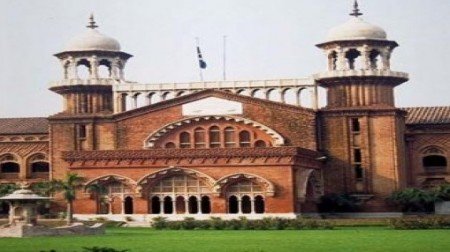 ---
FAISALABAD: Punjab government will be approached for giving more powers to the elected representatives and for legislation in local bodies' law to bring qualitative change in the life of the rural population.

This was said by Faisalabad Zila Council Chairman Zahid Nazir while speaking to The Express Tribune on Monday. He claimed a comprehensive strategy has been evolved to bring qualitative change in the backward areas of the district and to improve civic infrastructure.

The chairman pointed out for the rural areas of the district, the Zila Council would launch both long and short term initiatives for the betterment of the rural population and make union councils effective which will play pivotal role for the betterment and development of the area.

He demanded the government to give more powers to elected representatives to resolve the problems of their respective areas.

Zahid said the conditions of the basic health units, rural health centres and dispensaries would also be improved with the cooperation of the Punjab Health Authority.

"We are trying to acquire Zila Council properties and other assets from the custody of the district administration and various departments so as to generate funds for the development projects," he added.

He said, "Under the law, the Zila Council could enhance rates and taxes by 5% but we will not burden the rural population."

He said, "We are fully aware of the problems of the rural population and the entire civic systems needs to be revamped and new development plans would be put up in the house for acquiring approval."

He said, "It is necessary to work for the benefit of the people as per their aspiration under the guidance and priorities set by the house of the Zila Council."

"Our top priority is to improve environment conditions in rural areas which are in a bad shape due to rampant industrial growth and pollution." He maintained, "There is need to address these issues on priority basis.

To a question, Zahid Nazir said, "All the neglected areas of the district will be given priority and more funds would be allocated so as to provide the basic facilities to the citizens."

The chairman remarked it would be our priority to promote art, culture, recreational facilities in rural areas with the assistance of various government agencies.

Published in The Express Tribune, February 7th, 2017.
COMMENTS
Comments are moderated and generally will be posted if they are on-topic and not abusive.
For more information, please see our Comments FAQ