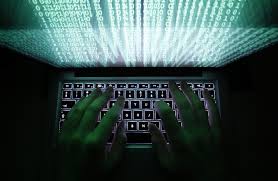 ---
KARACHI: Under Section 144 (6) of the Code of Criminal Procedure, the Sindh government has imposed a ban on internet cafés operating without proper video surveillance and recording systems. Internet cafés will be required to preserve their recordings for one year. Moreover, the owners of all internet cafés will be required to keep copies of all users' Computerised National Identity Cards, along with recording their cabin numbers and usage time.

You can now know if your internet provider is ripping you off

SHOs have been authorised to register complaints under Section 188 of the Pakistan Penal Code in writing for violation of Section 144 against internet cafes operating without surveillance systems and not keeping proper records. However, for operating without proper video surveillance systems, no complaint will be lodged before the expiry of 15 days of issuance of a formal notice by the SHO to the café operator to install the surveillance system.

Published in The Express Tribune, February 7th, 2017.
COMMENTS
Comments are moderated and generally will be posted if they are on-topic and not abusive.
For more information, please see our Comments FAQ