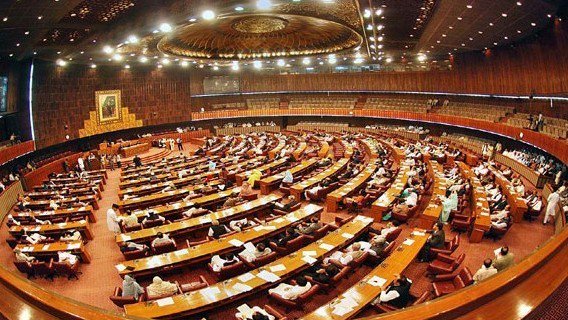 ---
LAHORE: The Lahore High Court has given two weeks to the Punjab chief secretary to file his comments on the Nankana Sahib incident where a boat capsized with over 100 passengers onboard on Friday.

On Monday, Justice Atir Mehmood issued the notice on a petition filed by Advocate Yousaf Javed seeking a judicial inquiry of the accident.

The petitioner submitted in court that more than 100 people, including children and women, drowned in the Ravi River. Similar mishaps, he added, had occurred at the river because of overloading on the boats due to unavailability of a bridge to connect Sheikhupura or Nankana with Okara.

Yousaf said construction of a bridge was started in 1998 but it had yet to be completed. In 2006, then defence minister Rao Sikandar Iqbal had claimed that prime minister approved another Rs310 million funds for the Syed Wala Bridge but no work was started. Not more than 50% work had been completed on the bridge in 18 years.

He said repeated grants were allocated for the construction that did not complete in 18 years while the bridges for Metro Bus in Lahore were completed within a few months. This, he claimed, showed the discrimination of the rulers to those living outside Lahore.

The petitioner said there was no direct way to connect Sheikhupura or Nankana Sahib with Okara other than boats. Daily hundreds of people use these rickety boats to go to their jobs or see their relatives. People also use these boats to transport animals, tractors and cars.

The lawyer alleged the accident took place just because of the government's failure and its discriminatory attitude towards people outside Lahore. Dozens of people died in the incident, but the authorities swept the entire episode under the carpet, he alleged.

Published in The Express Tribune, February 7th, 2017.
COMMENTS
Comments are moderated and generally will be posted if they are on-topic and not abusive.
For more information, please see our Comments FAQ