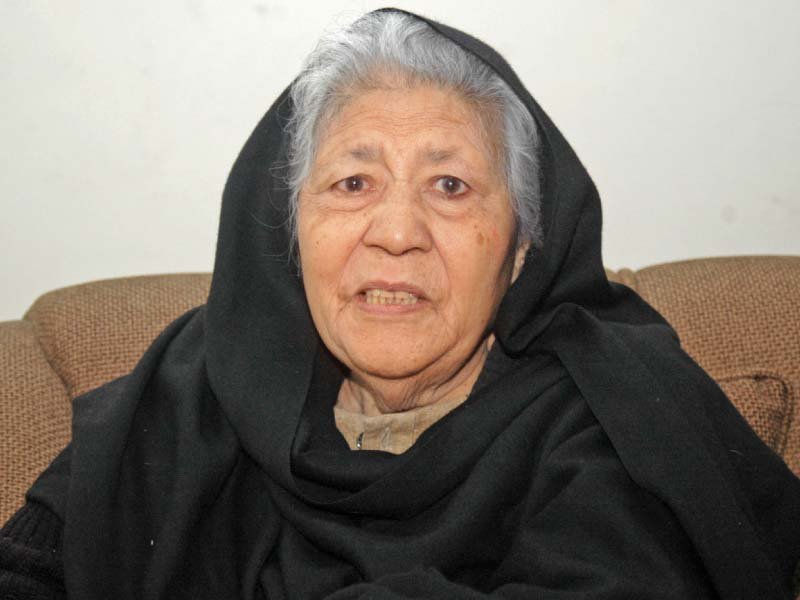 ---
LAHORE: Celebrated novelist and playwright Bano Qudsia died after a bout of illness on Saturday, plunging the literary world into a pall of gloom and depriving contemporary Urdu literature of one of its most striking and authentic voices.

Qudsia Bano, popularly known as Bano Appa, was admitted to a local hospital in Lahore 10 days ago after her health deteriorated significantly.

The 88-year-old writer, who shot to fame with Raja Gidh, wrote extensively for Pakistani dramas and also contributed to Punjabi literature. Published in 1981, the novel became her identity. Literary critics count Raja Gidh among the greatest novels of the Urdu language.

Her play Aadhi Baat is considered a classic while Pia Naam Ka Dia, Dast Basta, Aik Din, Mard-e-Abresham, Amar Bail and Kooch Aur Nahi are some of her masterpieces.

Qudsia's latest novel Haasil Ghath was published in 2005 and also became famous for its plot, themes and use of diction.

It not only drew accolades but also the attention of critics who expressed their reservations over Qudsia's use of English slang—a stark contrast to her use of traditional Urdu.

Qudsia was born in 1928 in Ferozpur, Punjab. She migrated to Lahore with her family during the tumultuous partition of the Asian subcontinent and later graduated from Kinnaird College. She then joined Government College, Lahore to do her Master's in Urdu Literature.

It is the same university where she met Ashfaq Ahmad, another giant of Urdu literature and later got married.

She was conferred with the Graduate Award for Best Playwright in 1986, 1988, 1989 and 1990. In 1986, she was also given the Taj Award for Best Playwright. Her most famous plays include Tamasil, Hawa ke Naam, Seharay and Khaleej.

The government acknowledged her contributions to literature and was bestowed with Sitara-e-Imtiaz in 2003 and the Hilal-e-Imtiaz in 2010. Pakistan Academy of Letters honoured the renowned author by awarding her with Kamal-e-Fun Award in 2010.

Dr Khalid Sanjarani, a professor of Urdu literature at GCU Lahore and a famous short-story and novel writer, shared with The Express Tribune said that Lahore was already devoid of 'mumta'.

"With her loss another motherly figure of Urdu literature is no more," he said adding that Qudsia was an inspirational figure for the youth.

Her generosity, kindness and love, he said, guided the young and helped many budding writers.

Commenting on her work, he said that through Raja Gidh, Qudsia had merged two different civilisations. She used the theory of gene mutation and theory of haram and halal. The first theory was purely rooted in pure-medical science while the second theory of haram and halal had roots in Islamic teachings.

Haasil Ghath he said had the language of the future. Sanjarani stressed that though Qudsia was criticised at that time for the use of the language it is being widely used now.

Condolences

President Mamnoon Hussain and Prime Minister Nawaz Sharif expressed their deep grief and sorrow over the death of the noted Urdu writer. The president said that Bano Qudsia served the nation through her literary contributions which would be remembered for long.

PM Nawaz said that the writer's demise has left a huge void in the literary field and that her writings would be remembered for generations to come.

Published in The Express Tribune, February 5th, 2017.
COMMENTS
Comments are moderated and generally will be posted if they are on-topic and not abusive.
For more information, please see our Comments FAQ