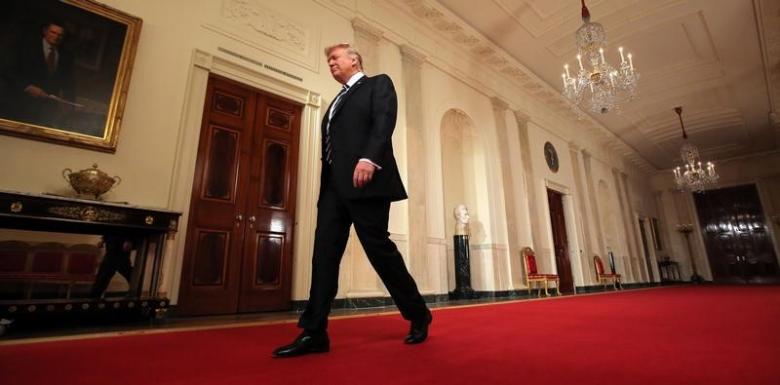 ---
WASHINGTON: US President Donald Trump doubled down on his criticsm of NAFTA Thursday, but indicated he would be willing to renegotiate rather than scrap the pact with Canada and Mexico.

"I have very serious concerns about NAFTA," Trump told lawmakers. "NAFTA has been a catastrophe for our county."

"I don't care if it's a renovation of NAFTA or a brand new NAFTA but we do have to make it fair and it's very unfair to the American worker and very, very unfair to companies." Trump said.

New Beginnings: Pakistan offers to work with Trump 

Trump added that he wanted to add another "F" to the agreement so it would encompass "free and fair" trade.

Mexico's government has said it expects negotiations to modify the agreement to begin in May.

Trump has repeatedly trashed the 23-year-old pact, calling it a bad deal that has left the United States with a $60 billion goods trade deficit with Mexico.

Trump to develop missile defense system against Iran, North Korea

Bilateral trade between Mexico and the United States amounts to half a trillion dollars per year. Some 80 percent of Mexican exports go to the United States.
COMMENTS
Comments are moderated and generally will be posted if they are on-topic and not abusive.
For more information, please see our Comments FAQ