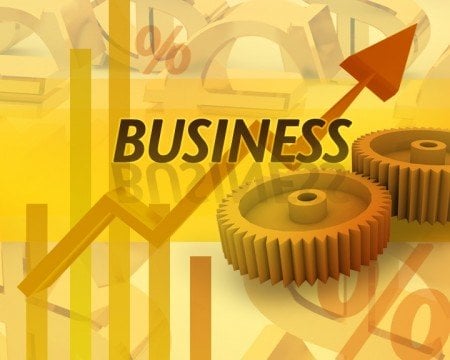 ---
KARACHI: Positive expectations regarding the fifth tranche of the IMF loan being approved helped the Karachi Stock Exchange (KSE) benchmark 100-share index rise 57.48 points to end at 10,279.52 points. Overall, volumes were low and turnover was only 83.4 million shares, a 40 per cent decrease from Wednesday's 139.5 million shares.

For most part, trading was dominated by small and medium cap stocks. But the market was encouraged by news that the adviser to the prime minister on finance and the country's top finance official, Abdul Hafeez Shaikh, was "optimistic" about the release of the $1.15 billion IMF fifth tranche. The tranche has been due since the end of March but has been delayed by disagreements between the Fund and the government over the introduction of a value-added tax (VAT) and the raising of power tariffs.

One of the major conditions for Pakistan getting the loan was that it would implement the VAT in the coming budget. This tranche is a part of the International Monetary Fund (IMF) emergency loan that Pakistan was given to avert a balance of payments crisis and shore up reserves. The original amount agreed to was $7.6 billion in November 2008 this was increased to $11.3 billion in July, 2009. "Positive early morning news such as the Large Scale Manufacturing recording 4.3 per cent this month compared to this same period last year and rumours of the capital gains tax being put off for another year should have provided much needed motivation, but investors chose to remain cautious," commented JS Global Capital analyst Ahmed Rauf.

He added that MCB and POL who had been the biggest losers in the recent bear run and had regained some of the lost scrip value and closed 2.0 per cent and 1.3 per cent up, respectively. "Investors have positive expectations about the IMF's board meeting," said Farhan Seth, an analyst at Topline Securities Ltd. He added that a rebound in regional markets led to improved activity in the market even though the market opened with mixed sentiments.

After a late session rally yesterday, the bourse continued its cautiously positive momentum throughout today. It plunged to an intraday low of 10,080 but recovered in the later hours. Stocks ended marginally higher on Wednesday after trading lower most of the day, as local institutions stepped in to accumulate at attractive prices in the final hour according to dealers. The banking sector witnessed significant volumes. During the day's trade of the 413 active stocks, 249 stocks closed higher, 141 declined and 23 remained the same.

TRG Pakistan (KSE: TRG) was the volume leader today as well with 12.69 million shares its price went down by Rs0.12 to end at Rs5.16. Yesterday TRG had traded 25 million shares and had gained Rs0.99 to close at Rs5.36. Worldcall Telecom (KSE: WTL) was the second volume leader with 9.32 million shares being traded, its price went up by Rs0.07 to end at Rs4.07. Yesterday Wordcall had been the third volume leader with 16.74 million shares traded.

Its stock had gaining Rs0.14 to close at Rs3.99. Lotte Pakistan (KSE: LOTPTA) was the third volume leader with 7.8 million shares traded, its price went down by Rs0.19 to end at Rs10.87. Yesterday Lotte had been the second volume leader and traded 17.41 million shares and had gained Rs0.48 to end at Rs11.05.

Published in the Express Tribune, May 14th, 2010.