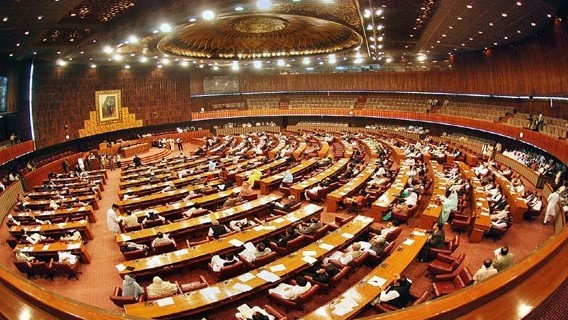 ---
ISLAMABAD: Privatisation of 55 state-run units is "impossible in the current situation" despite an approval by the Council of Common Interests, privatisation minister Waqar Ahmed Khan said during the question hour in the National Assembly on Thursday.

"The government has started restructuring eight state companies which were a burden on the national exchequer," he said. After the reorganisation of these eight companies, which include Pakistan International Airlines (PIA), the Pakistan Railways (PR) and the Pakistan Steel Mills (PSM), "they would be privatised," he said. Ahmed said that the PIA enjoys a 99 per cent share in Roosevelt hotel in New York and the government earns $16 to 17 million annually from the asset.

"Companies like the PSM are a burden on the national exchequer but in the current scenario we cannot privatise them," he added. The Federal Minister for Trade and Commerce, Amin Fahim, while responding to a question, said that the government was taking steps to reduce trade deficit but it links in with the international economic situation. He said that a stock of 80,000 tons of sugar was available in the country.

He further said that he has recommended to the government to convene a conference of commercial attaches deputed in different countries to evaluate their performance. Replying to a question, he said the government was mulling over signing trade agreements with China, Egypt, Tunis, Morocco and Syria but talks have not started so far.

Published in the Express Tribune, May 14th, 2010.