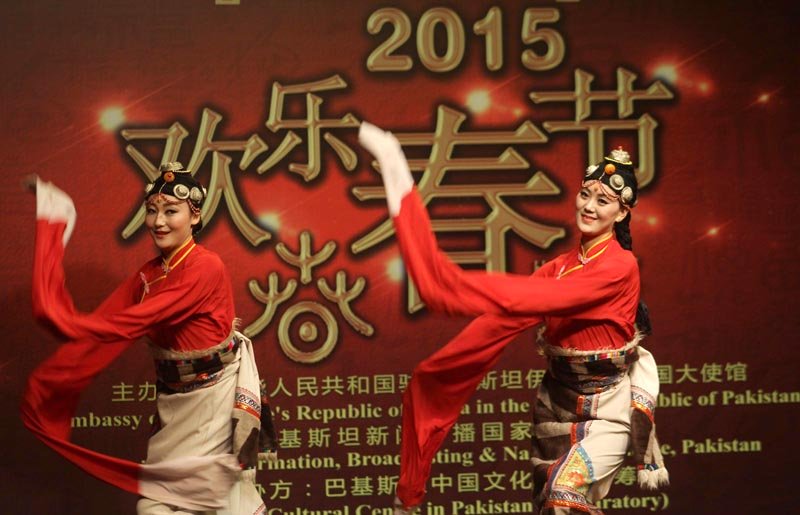 ---
LAHORE: Punjab Chief Minister Shehbaz Sharif has extended his best wishes to Chinese President Xi Jinping, Prime Minister Li Keqiang and to the people of China on the start of the Chinese New Year.

The chief minister also wished New Year to Chinese Ambassador in Pakistan Sun Weidong, Chinese Counsel General in Lahore Ling Ding-Bin and all the Chinese engineers, technicians and workers working on different projects in Punjab and Pakistan.

Shehbaz applauded all the Chinese people working for the progress of Pakistan away from their families on the auspicious day. "The completion of these projects will bring glory to Pakistan by boosting its economy and promoting investments," he said.

"These engineers and workers staying in Pakistan convey us the message that work and professional commitment are more important than personal happiness," he said.

"This loyalty is the main ingredient used by Chinese people to fight against poverty, unemployment and injustice."

Published in The Express Tribune, January 28th, 2017.