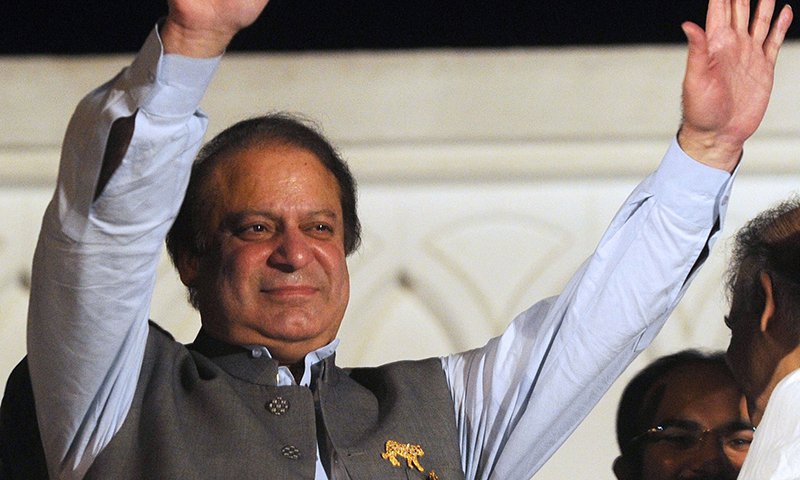 ---
ISLAMABAD: Prime Minister Nawaz Sharif's counsel on Friday contended that the Supreme Court cannot directly disqualify the premier in the ongoing Panamagate case.

During his arguments, Makhdoom Ali Khan stated that the top court in its 2014 judgement declared both terms, 'Sadiq' and 'Ameen' as nightmare and feast of security, adding that both terms are "harvest for lawyers".

PM not answerable for son's business: counsel

He further contended that in order for the court to disqualify any lawmaker, there first needs to be a declaration, on the basis of which the individual can then be disqualified. "Disqualification in this situation cannot happen," the counsel told the court.



On Thursday, PM Nawaz's counsel admitted before the top court that there were certain "inadvertent omissions" in the PM's speech in the National Assembly last year, delivered in the wake of Panama Papers to justify the money trail for his family's businesses and properties.

Resuming his arguments on Thursday, the counsel said the PM was neither a beneficiary nor a director in any of his sons' businesses. "No principle of law can hold the premier answerable for his sons' businesses," he said.

Disqualification of PM to set a dangerous precedent: SC

Referring to Article 66 of the Constitution, he also questioned what would be the implication of this article, when the court would decide about the question of the PM's speech in parliament. Article 66 of the Constitution says parliament's proceedings cannot be challenged in any court of law.

Earlier on Tuesday, a member of the apex court's larger bench dampened excitement of the PTI's leadership when he cautioned that a dangerous precedent will be set, if the Supreme Court disqualifies Prime Minister Nawaz Sharif merely on the basis of his speeches related to the Panama leaks. "We being human make statements. A question arises whether the statements may become a base to disqualify someone – if yes, then it will be a dangerous precedent," said Justice Ejaz Afzal Khan, one of the five judges hearing Panamagate case about offshore businesses of the premier's family members.

Justice Khan termed the PM Nawaz Sharif's statement in parliament as 'independent' and told the PTI's counsel Naeem Bukhari that the PM's speech was not part of any criminal transaction and had nothing to do with Panama Papers.


COMMENTS (6)
Comments are moderated and generally will be posted if they are on-topic and not abusive.
For more information, please see our Comments FAQ