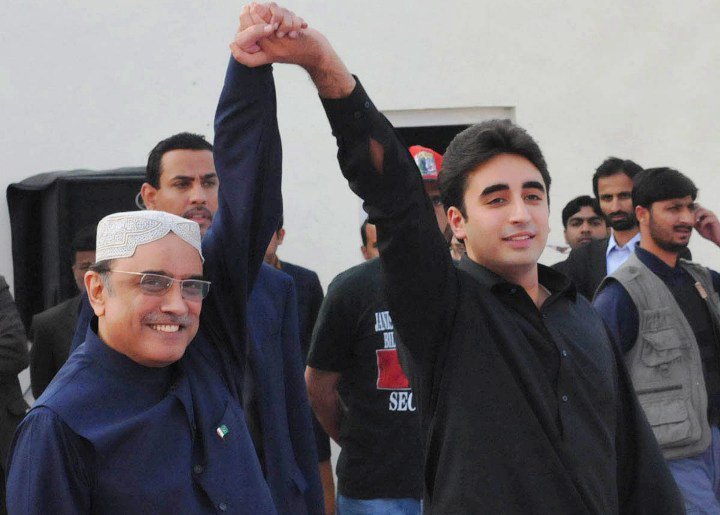 ---
KARACHI: The biggest opposition group, the PPP, has decided to strongly oppose any move to extend the tenure of military courts set up for two years for speedy trial of hardcore terrorists in the wake of Dec 2014 attack on schoolchildren in Peshawar.

According to sources in the party, the PPP Co-chairperson Asif Ali Zardari has instructed the party leaders to oppose extension in the courts' tenure. He has also asked the leaders to raise their voice in and outside parliament against the government's decision to withdraw subsidy on fertilizers.

In his meeting with the Leader of Opposition in the National Assembly Khursheed Shah, Zardari has asked him to also consult with other opposition parties on the issue of military courts and to adopt a unified stance.




Zardari has also asked the PPP lawmakers Dr Azra Afzal and Ayaz Soomro to submit their resignations with the National Assembly's Secretariat. Zardari and the PPP chief Bilawal Bhutto will contest by-elections from the seats vacated by the two MNAs.

It is reported that Zardari has also rejected as 'insufficient' the package announced by Prime Minister Nawaz Sharif for textile sector. He has also condemned the government's decision to withdraw subsidy on fertilizers.

"It is a cruel and inhuman decision, which will adversely affect the agriculture sector and increase poverty. It is a conspiracy against the poor people and rural areas."

"The government is playing with fire. This move will fuel acrimony among the provinces. We demand that the decision to withdraw subsidy be reverted," Zardari was quoted as saying.

Published in The Express Tribune, January 13th, 2017.