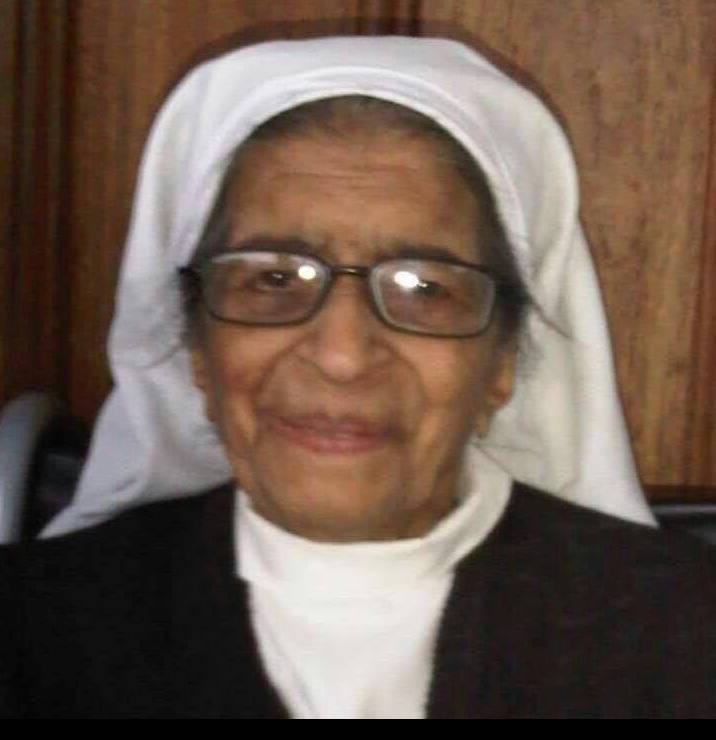 ---
KARACHI: The third principal of St Joseph's College for Women and a longtime educationist, Sister Mary Emily Gonsalves, passed away on Sunday evening at the age of 97.

"It is with deep sorrow that we announce that our leader left us last evening for her final abode. However, in true faith we believe that she has gone to the heavens above," said Sister Roohi Ghouri, current principal of the college. "She produced some remarkable students and mentored some of the best teachers in the city, all of whom are aggrieved and have been expressing their concerns [over Sister Gonsalves' death]," she said.

Renowned architect Habib Fida Ali passes away




Sister Ghouri remembered Sister Gonsalves as "a good leader, who was a very learned and wise person". Calling her a very wise being, the principal said, "The day we mark as the Feast of Epiphany was the same day she died very peacefully in bed."

"No one can possibly fill the gap, the void left behind by Sister Gonsalves but one must remember and value the person when they are alive. Only great people make history and she was certainly one of them," she lauded.

Tributes for the educationist began pouring in on social media websites, with many teachers and former students taking to Facebook to write about the valuable contributions Sister Gonsalves made to girls' higher education.

St Joseph's College vice-principal Sister Olive Fernandes said that Sister Gonsalves was an icon and a beacon of light.

Born in Bangalore, India, in 1919, Sister Gonsalves first came to Karachi from Calcutta and was appointed vice-principal in 1957, before taking over as principal in 1961 where she served till 1983, according to the St Joseph's College for Women official website.

In 1972, schools and colleges in the country were nationalised but Sister Gonsalves continued as principal due to popular demand in order to serve the girls with the best education, said Sister Fernandes.

Sister Gonsalves took up the reins as principal once again in 2005 after the college was denationalised and remained principal till 2010.

Veteran actor Om Puri passes away at 66

"She came from a very caring, educated and refined family. Besides herself two of her sisters decided to become nuns," said Sister Fernandes. "It was always [Sister Gonsalves] who taught young girls to stand up for their rights," she said.




But what Sister Fernandes primarily remembered Sister Gonsalves for was her love for animals, mostly cats. "She loved animals and was particularly a cat person. She really looked after them well. There were families of cats that she housed at one time," she recalled.

Besides this, Sister Fernandes said that the educationist had learnt how to play the piano and would 'enrich choirs with her voice'. "She was a people's person, a party person at heart who made sure everybody got to enjoy a party," she remembered.

"She really was a light for us from heaven," said Sister Fernandes.

"A sincere and kind soul, dedicated to her profession, strong in her faith, deeply concerned for the poor, knowing her purpose in life and being an honourable citizen of Pakistan," summarised Menin Rodrigues, a friend of Sister Gonsalves. "She was honoured by the government of Pakistan with the Sitara-e-Imtiaz on March 23, 2009 for her services to education in Pakistan," he shared.

St Joseph's College will remain closed today in order to pay their respects to Sister Gonsalves who spent much of her life in the pursuit of furthering girls' education. The funeral will be held today at St Patrick's Cathedral at 3:30pm.

Published in The Express Tribune, January 10th, 2017.