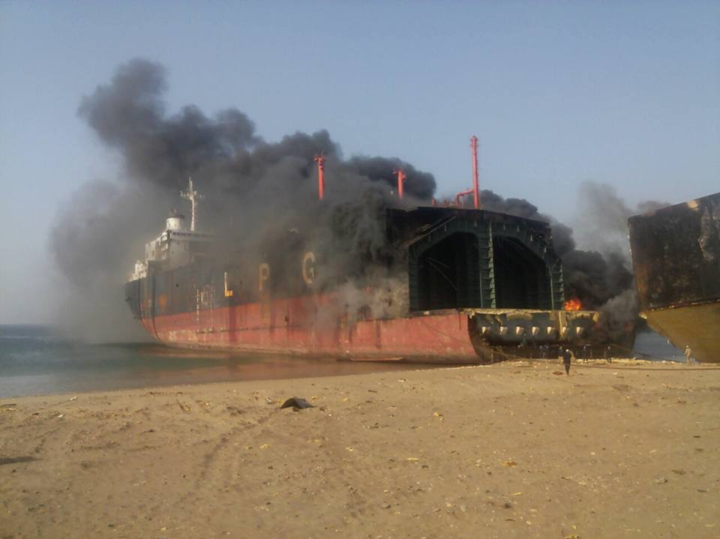 ---
QUETTA/ KARACHI: At least three people were killed as fire broke out in a ship parked at the Gadani shipbreaking yard in Hub on Monday.

According to Express News, those who died were working on the ship when the fire broke out. Rescuers shifted 70 workers to a safe location, however, several others were still missing.

The incident comes 15 days after a fire broke out on the same ship. No loss of life has been reported as yet.




Gadani is the second largest ship breaking centre of the world after Alang, Mumbai. It employs over 15,000 workers are directly employed while another two million are earning livelihood indirectly from it.

Fire breaks out at Gadani shipbreaking yard

Due to lack of precautionary measures, accidents are reported regularly at Gadani. The workers are deprived of safety shoes, leather gloves, protective helmets, overalls and fire extinguishing equipment.

Case registered

Police have registered a case against 4 people, including ship owner Rizwan Deewan, over negligence and attempt to murder. All four suspects have been arrested by the police under sections 34, 287, 322 and 304 of the Pakistan Penal Code.