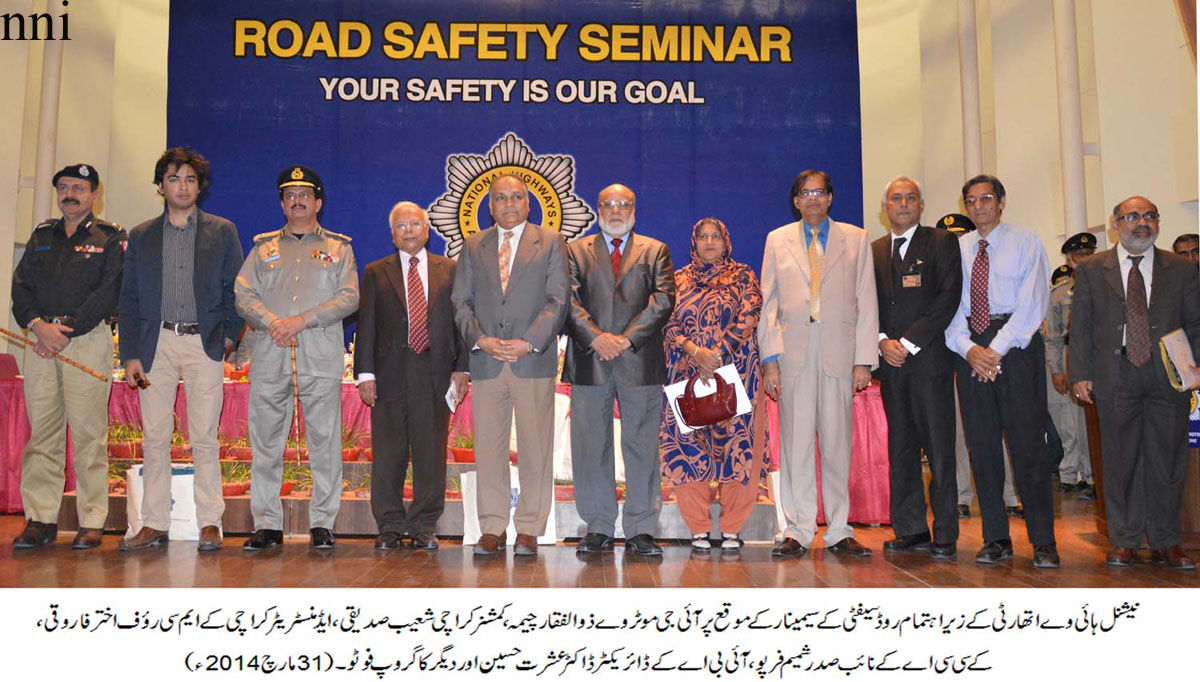 ---
LAHORE: In a bid to reduce death toll and injuries in road accidents, the Punjab government has decided to establish a Road Safety Authority.

A statement issued from the Chief Minister Office said CM Shahbaz Sharif had granted approval for setting up the body during a high-level meeting on Wednesday.

While presiding over the meeting, the chief minister said the authority would be established in Lahore, Multan and Faisalabad in the first phase. He added the establishment of Road Safety Authority was of high importance to address road safety issues and it will help save precious lives.

Shahbaz maintained the draft of the authority had been prepared and directed the officials to finalise things in order speed up the pace of establishing the authority.




"Accidents can only be reduced by ensuring fitness of vehicles and training of drivers," the statement quoted the CM as saying. He instructed the officials that establishing of centres for vehicle inspection and certification should be completed within the given time period.

A road safety expert from Sweden also briefed the CM about the key aspects of the authority.

According to an insider, the Road Safety Authority was partly a replication of a foreign project which was prepared some two years back by the name of Road Transportation Management Bureau (RTMB). He maintained the model might not work in Pakistan.

He said the RTMB model was a comprehensive model that addressed all road safety related issues and took all departments on board. He said that RTMB project has been put in cold storage. He pointed out that this authority, however, will make no difference in road safety procedures as it overlaps with other departments that were already operating for the same purpose for the past several decades.

He said the authority will only benefit the Swedish road safety expert. He said that the departments concerned were not taken on board for the project. When contacted, Special Monitoring Unit Senior Member Salman Sufi told The Express Tribune that no such approval for formation of the authority had been given by the chief minister.

Published in The Express Tribune, December 22nd, 2016.
COMMENTS (1)
Comments are moderated and generally will be posted if they are on-topic and not abusive.
For more information, please see our Comments FAQ