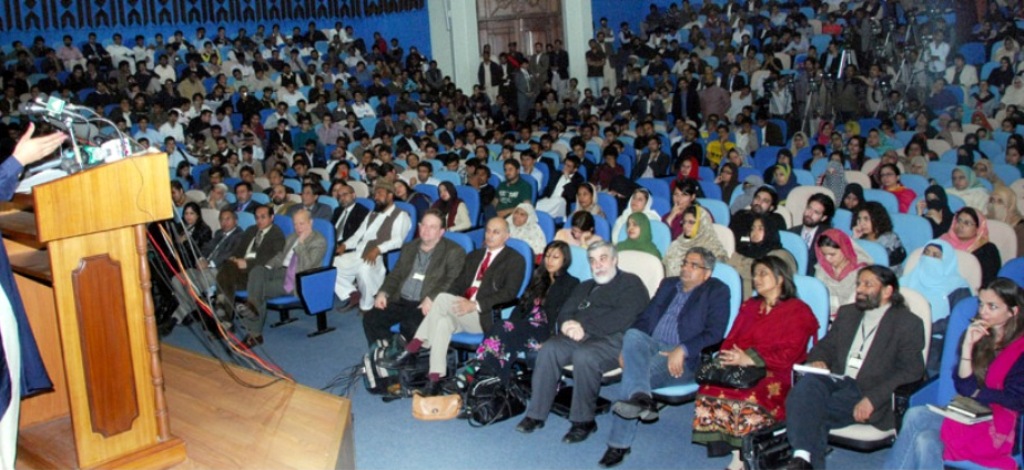 ---
SUKKUR: Seven international and 15 Pakistani universities participated in the first International Conference on Business, Economics and Education Management (ICBEM) organised by Sukkur Institute of Business Administration (IBA) on Thursday.

The two-day conference was based on the theme of local, regional and global perspective. More than 100 research papers were presented during the conference, which was attended by around 150 participants from across the country. A total of 25 case studies were also presented and discussed in the conference. Renowned professors from various countries, including New Zealand, United States, Italy, Canada, Saudi Arabia, Nigeria and Turkey, were among the keynote speakers and the participants.

The event was held with the aim to provide a platform to scholars, researchers and policy makers to present their empirical work and highlight issues and opportunities emerging on the existing frontiers of local and regional economies. Nisar Ahmed Siddiqui, ICBEM chairperson and Sukkur IBA dean and director, welcomed the participants and the guests for travelling to Sukkur and for participating in the international conference. ICBEM senior project manager and associate professor Dr Waqar Akram gave a detailed briefing about the conference.

Addressing the audience, chief guest and Quaid-e-Azam University, Islamabad, vice-chancellor Dr Javeed Ashraf, appreciated the growth of Sukkur IBA. Another keynote speaker, Dr Craig Walters, the executive director of Riata Centre for Entrepreneurship, Oklahoma State University, USA, spoke on topics of globalisation and entrepreneurship. Another speaker, Dr Rita Laura D'Ecclesia from Italy, talked about the role of financial institutions in economic development of the region.

Published in The Express Tribune, December 16th, 2016.
COMMENTS
Comments are moderated and generally will be posted if they are on-topic and not abusive.
For more information, please see our Comments FAQ